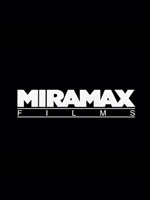 I'll have to just say it: this is sad.  Just from a movie-goer, awards-watcher standpoint.  Miramax has indeed been "folded-in" at Disney for about a year, as David Poland notes in his characteristic "nothing surprises me" fashion.  And Greg Ellwood has put together a nice analysis of the event over at his Awards Campaign blog at HitFix.  But beyond all that, it's just…a bummer.
After all, it's something of an end of an era for awards obsessives.  Miramax dominated the 1990s under the Weinstein brothers who founded the company, acquired by Disney in 1993.  The run is legendary, of course, and changed the way awards campaigns would be structured for years to come.  But even with the brothers' departure in 2005, it seemed there could be a spark of renewal in the brand.
2006 saw the first post-Weinstein Best Picture nomination in Stephen Frears's "The Queen," and a year later, "No Country for Old Men" took the Oscar, the first Miramax win since 2002's "Chicago."  But the slate of upcoming releases was increasingly thin, and now, the company has been downsized considerably.  Anne Thompson also has more details.  In a nutshell, though, Miramax, as we've known it for two decades, is no more.
And like I said, it's sad.  The changing face of the industry right now was both inevitable and necessary, but it's going to be a bit weird to see this former awards giant virtually (if not completely) absent from the Oscar landscape.