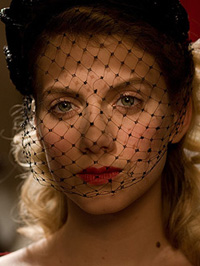 Almost three months ago, I described how our cinematographers bring movies to life, by lensing the director's vision, the actors' performances, the production designer's and the writer's mood, just to begin. In the absence of these talented individuals, there would truly be no cinema.
Like most people, this is my favorite of the Oscar crafts categories. I was very happy when Anthony Dod Mantle triumphed last year, even though he was barely on my radar post-TIFF, where "Slumdog Millionaire" premiered.  So what has emerged since our last assessment?
From the Toronto and Venice Film Festivals, not a whole lot seems to have changed in the category. While "Precious" and "Up in the Air" seem to have been the biggest gainers, they still don't seem to be obvious candidates here.  Then again, you have to keep an eye on Best Picture contenders, so I'd still consider DPs Andrew Dunn and Eric Steelberg for their work.
Tom Ford's "A Single Man" also performed quite well at Venice. Many have praised the look of the film, so it would be foolish to rule out Eduard Rau. On the other hand, Javier Aguiressarobe's lensing of "The Road" did not receive the praise I suspected it might, with most acclaim going to Viggo Mortensen's performance. Even so, I'll keep my eye on this title until it is released in theaters.
A contender whose vehicle has shifted since I last covered this category in July is Robert Richardson. While Martin Scorsese's "Shutter Island" has been delayed until next year, Quentin Tarantino's "Inglourious Basterds," on the other hand, has made a considerable splash. Richardson had many chances to show the scope of his talent on this project. I wouldn't rule him out.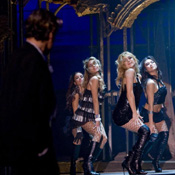 Also moved to next year is Paul Greengrass's "Green Zone." As far as I'm concerned, this should only help Barry Ackroyd's chances for his lensing of Kathryn Bigelow's "The Hurt Locker," which has already been greeted with much acclaim and will certainly be revived with year-end awards from critics.
Possibly fading from the summer, however, is Dante Spinotti for "Public Enemies." Michael Mann's latest just didn't click. If there was a place I'd say it could survive, this would be it. But I still maintain that's a big "if."
"Bright Star" has also opened to somewhat lesser acclaim than I was originally expecting. While I have no doubt it will remain a major contender in many categories, I am no longer as sure about the chances of DP Greig Fraser.
Two lensers whose positions I can't say have changed since I last analyzed this category in July are Dion Beebe for "Nine" and Andrew Lesnie for "The Lovely Bones." Both Oscar winners are re-teaming with the directors who guided them to their past victories (Rob Marshall and Peter Jackson doing the honors, respectively) and the opportunities both, particularly Beebe, are presented with make me confident that they'll find themselves in the race.
Tom Stern and Stuart Dryburgh both are hunting for nomination #2 but we remain curious as to the overall reception of their films. Stern finally was cited last year by his fellow cinematographers for "Changeling" and will try to once again team up with Clint Eastwood to success on "Invictus." Dryburgh, meanwhile, has been out of the race since "The Piano" 16 years ago but will have an epic landscape to paint with Mira Nair's "Amelia." The reception of both films will be critical to their chances at the end of the day.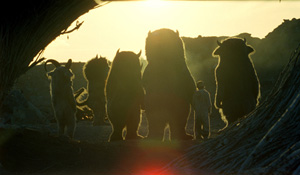 Lance Acord's lensing of "Where the Wild Things Are" still looks very interesting to me. But I'm not sure if Spike Jonze's film will end up respected enough to find a home here – or perhaps he himself will emerge with all of the credit.
I must also say I've become more skeptical of Mauro Fiore's chances for James Cameron's "Avatar." It's not that I don't think the film will be a visual treat. It's merely that I can't help but wonder if the photography will be overwhelmed by the digital work.  Again, we'll have to wait and see.
So this ends our second glance through this category. I suspect we'll yet see some movers and shakers before our final glance in January.
Your thoughts?