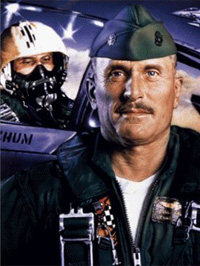 With "Get Low" bringing actor Robert Duvall back to the spotlight, and Sony's purchase of the film no doubt landing him in the Oscar race for Best Actor (whether released this year or next), I thought perhaps a look back at the legend's substantial carer and best performances might be fun.
Since his first brilliant turn as Boo Radley, both boogey man and savior to the children in "To Kill a Mockingbird," Duvall has been one of America's greatest actors. A self-described late bloomer, he did not see great success until he was in his 30s, but once there he never stopped, giving us an array of brilliant performances that have made him one of the most beloved, finest actors in American history.
Over the years I have had the chance to spend some time with Duval and it should seem obvious by now that I admire the man. Sure there have been missteps along the way — what great actor does not err — but films like "Newsies," "The Scarlett Letter" and "Kicking and Screaming" are few and far between in a career spanning more than 50 years.
With "Get Low," a decent campaign should see the veteran actor with his seventh Oscar nomination, his fourth for Best Actor, and given the Academy's wont for waxing sentimental or fixing past wrongs, they might just give it to him for having passed on the opportunity 12 years ago.
Here are my picks for his 10 best performances…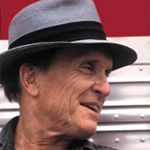 10. "Rambling Rose" (1991)
In one of the best films of 1991, Duvall gives a wonderful performance as a courtly southern father and husband who takes into his home a nymphomaniac portrayed with brilliance by Laura Dern.  All hell breaks loose. Duvall is both funny and moving as the man torn by a sense of decency in the face of temptation. How the girls got nominated and Duvall did not is beyond me.  In fact, Duvall was ignored all the way across the board, no love from the critics organizations, the HFPA, nothing.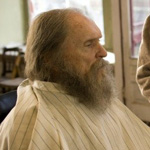 9. "Get Low" (2010?)
This year's Toronto hit offers Duvall his best role in years as Felix, a mysterious old hermit of whom many tales have been told — except the truth. He emerges from hiding to plan his own funeral at which he will set the record straight. Set in the 1930s, the film is a fable about America in a very different time, and Duvall dominates the screen with a wonderful performance that sometimes leads us to believe he is crazy, haunted, or just deeply sad about his past.  The film is looking like a 2010 release, but whatever the time frame, it's great work.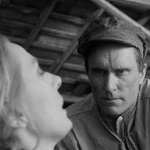 8. "Tomorrow" (1972)
This was a tiny black and white film from 1972 in which Duvall portrays Jackson Fentry, the strange hero of Faulkner's short story that was the basis for the film. After the death of his wife, whom he adored, nursing through her illness, Fentry targically loses custody of his son and watches the boy grow from afar, never telling him who he is. It's a bleak picture, set during the depression, and indeed much of the film is depressing, but it is superbly acted and true to the source. An indie before the phrase was coined, it's a small miracle.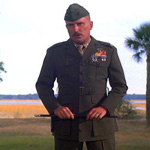 7. "The Great Santini" (1980)
Lewis John Carlino's film was Duvall's first major leading role and he made the most of it as a bullying father and husband, a Marine who is a warrior, but away from that war does not understand society at all. In many ways this could be Kilgore after Vietnam. Santini's greatest battle is with his eldest son, who he is in some sort of pathological competition with, all the while adoring the boy and trying to earn his respect. It's a tough watch, because Santini is abusive, unpleasant, referring to his kids as "sports fans" and "hogs," but Duvall is brilliant.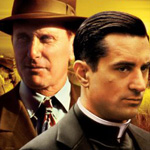 6. "True Confessions" (1981)
This was one of the great film noirs of the 1980s. Too bad nobody saw it. Duvall and Robert De Niro portray brothers, Duvall a brash, foul-mouthed cop, De Niro an ambitious priest. When a murder seems to involve his brother, or at least his brother seems aware of it, Duvall makes it clear he is going for the killer no matter what. The film is beautifully acted, with a lovely scene at the end in which the brothers make their peace with one another.  Duvall won Best Actor at the Venice film fest, but nothing more.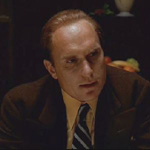 5. "The Godfather" (1972)/"The Godfather Part II" (1974)
Francis Ford Coppola's two-part 1970s crime epic saw Duvall as consigliare Tom Hagen, and perhaps the greatest tribute we can give him for his performance is how deeply he is missed in the third film, which would have pitted Michael against Tom in a stunning betrayal. As the self-described gopher for the two Dons, Duvall is very much in the background, loyal, wise and forever grateful to the Don (Brando) who saved his life.  But he cannot understand, and is resentful of Michael for shutting him out, or at least trying to.  The actor was only Oscar-nominated for the original film, unfortunately.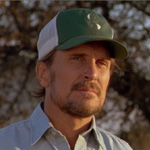 4. "Tender Mercies" (1983)
Duvall finally won the Academy Award for Best Actor for his quiet and tender performance in this Bruce Beresford film.  He was pitch-perfect as a washed up country singer, recovering from alcoholism, finding a second lease on life with a pretty young widow and her son who run a gas station in the middle of Texas. The pain and regret are etched into his face throughout the film, but there is gentle joy that breaks through from time to time when he looks at his new wife and realizes it is turning around. Duvall did all his own singing, earning praise from singers Johnny Cash and Dolly Parton.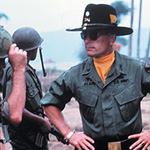 3. "Apocalypse Now" (1979)
In Francis Coppola's Vietnam War film, Duvall gives, to my mind, the best supporting actor portrayal ever.  And as brilliant as the film is, it seems to never recover from his impact on it. Brash, bold, strutting on the beach like a vain peacock as bombs explode around him and bullets whiz by, he is the personification of the madness of Vietnam. And we cannot forget he loves the smell of napalm in the morning. That sad look of regret on his face when he utters his last line –"Someday this war's gonna end." — and walks off screen is stunning.  He was nominated for an Oscar he should have won.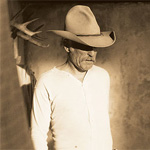 2. "Lonesome Dove" (1989)
This  was not a feature film released in theaters, but it is a work of art and perhaps the finest performance ever given by an actor on the small screen. As Gus McCrae, the brave old Texas Ranger seeking one last adventure, Duvall is superb, conjuring up the image of the western hero as we hope they were, fearless but fair, a purely decent man. The actor believes this to be his finest work, saying boldly, "The English can have their Hamlet and King Lears, I'll play Gus McCrae anytime." Indeed.  He was nominated for an Emmy but lost out to James Woods in a film certainly less iconic.
1. "The Apostle" (1997)
Probably no surprise here.  Duvall as a flawed preacher seeking to redeem himself after murdering his wife's lover, both Cain and Abel, his character flees into the wildnerness to build a church in a backwoods community to atone. Portrayed with alarming intensity and volcanic energy, Duvall dominates the film from beginning to end, his eyes ablaze with the spirit of the Lord.  It's an astonishing performance that stands as one of the best ever put on film. The fact he directed and wrote it, not to mention financed it: the accomplishment of his career.
What about you.  What are your favorite Robert Duvall performances?  Have your say in the comments section below!