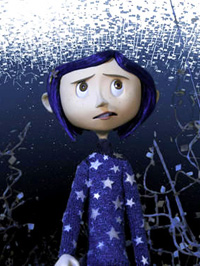 *This is the first installment of "The Long Shot," a new weekly Oscar column from Guy Lodge here at In Contention.
At some point last week, I snapped at a commenter for rather benignly suggesting that, with the clarity granted certain contenders by the festival season, we could now call 7 of the newly expanded 10 Best Picture slots securely filled in mid-September, thus leaving us a full four months to find another three.
Going by that rationale, less than one new contender a month could emerge — roughly keeping pace with the film-going habits of many Academy members.
It was a fair enough theory, I suppose, and I shouldn't have responded with as much snark as I did — though I will always adhere to the no-fun theory that a film cannot be decreed a "lock" before it is seen.
(Is "Invictus" a "Million Dollar Baby" or a "Space Cowboys" waiting to happen? Can "Nine" possibly match its ostentatious pedigree? What in the name of God is "Avatar?" Such are the tensions that make the season worth following.)
But I think the main reason the theory got on my nerves had nothing whatsoever to do with the commenter's reasoning, and everything to do with the dispiriting possibility of it actually being true. Because if all the much-ballyhooed widening of the Best Picture category amounts to is a catch-all solution to ensure that every frontrunner gets its due — thereby handily making the Oscars more predictable and less particular into the bargain — then I'll regretfully turn my back on the annual institution that has fascinated me since the second grade, move to Paris and track the Cesars instead.
As spectacularly wrong and confoundingly unimaginative as the Academy could be in the days of five nominees, the greater exclusivity of the number did imply a kind of collective thinking on the part of its members. That shocking (and, from where I was standing, rather gratifying) "Dreamgirls" snub three years ago plainly meant something, just as it meant something when they threw in a curve ball nominee, be it "Ghost" or "The Thin Red Line."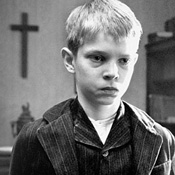 The Academy was taking a stand on these films, even if we couldn't quite determine what that stand was.
A 10-nominee slate consisting merely of the year's (or more likely the last quarter's) most lavishly campaigned prestige product would reveal precious little about the Academy morphing moods or prejudices from year to year, in which case the experiment could be declared a failure. Still, there are ways they can use the less selective format to show more idiosyncratic judgment, though it'll require a broader reach on their part.
Nobody very much likes the idea of quotas, and with fair reason: they skew the playing field and diminish underdog achievement. A casual suggestion by British critic Ryan Gilbey earlier this year that the Academy expand the Best Picture field to six slots, reserving two for foreign-language fare, wasn't met with great enthusiasm on these pages, though its arguably a less drastic measure than the one AMPAS has since taken.
But whether they realize it or not, people have been thinking in unofficial quota terms ever since June's bombshell was dropped. The 10 will allow more chances for animated films, they say, yet the only title getting mentioned as a contender is "Up." Why not the similarly acclaimed (and arguably more deserving) "Coraline?" Because, when push comes to shove, only one slot — if that — is seen as available for such fare.
Such subconscious narrowing has been applied to other minority branches of cinema seen as now having a greater chance of representation on the ballot. I've made no secret that my foremost hope for the new format is that it will allow a larger foreign-language presence, yet people have already limited that discussion to a scant two long-shot titles distinguished from the gem-laden herd by Cannes awards alone: "The White Ribbon" and "A Prophet."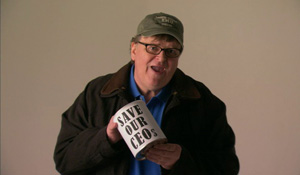 Documentary hopes, meanwhile, are seemingly being pinned on Michael Moore alone, making the Academy's choice less along the lines of, say, nominating "Capitalism: A Love Story" or "The Cove" for the (hypothetical) token "doc slot," and more akin to nominating Moore's film or ditching the "doc slot" for this particular year. The latter would probably be the more honest approach, but it doesn't bode well for diversity in the Oscar 10.
So as we head into the thick of awards season, whereupon a select group of titles will get trumpeted more than any other, voters need to look at the expanded category less as a way to hurt as few feelings as possible (the producers of "Dreamgirls" lived to fight another day, after all), and more as a chance to get more personal than ever with their choices. Loved "35 Shots of Rum" but don't know anyone else who's even heard of it? Stick it on anyway. Had a blast at "Whip It!" but don't know if it's Oscar material? What have you got to lose?
If enough voters take such an approach to their ballots, there's no telling what consensus might emerge on off-the-radar titles. It could result in some awful choices — who knows, perhaps a lot of Academy members out there really harbor a secret passion for Tyler Perry — but at least they'd be theirs, and not just from the chocolate box of pre-approved favorites. That, more than any solitary, tokenistic inclusion of a primed art house pearl or summer smash, would qualify the 10 as a success.