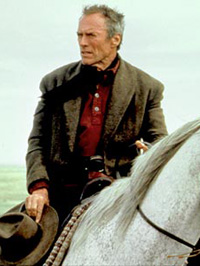 With the Oscar season officially here it seemed only logical to dedicate an installment of The Lists to the little golden guy.  And as we push forward past the fests and into the thick of it, I figured the best idea would be a broad assessment of the Academy's chosen best through the years, a bone of contention for a great many, as you read in this space and in the comments section year in and year out.
But I must say, putting this list together was a joy.  The percentage of times I think the Academy has gotten it "right" is quite low, of course, but when I skimmed the cream of the crop I was left with, I felt, a wonderful collective representative of the finest of American cinema.
Of course, that should itself be seen as damning the organization with faint praise.  After all, the Academy has failed to recognize a great many foreign classics with its top prize.  And by a great many I mean any.
The most celebrated decade in cinema, the 1970s, has three representatives on the collective, each of them at the very top.  The 1990s and 1980s came in right behind with two to show for themselves, while the 1930s, 1940s and 1960s each had one entry.
I'd say that's a pretty decent cross-section.
It goes without saying a list like this is incredibly subjective, but I'd be very curious to hear the readership's thoughts on 82 years of this award, so when you rattle through my list, be sure to offer up your own in the comments section.  We have a diverse group here so I'm sure there will be a number of unique takes.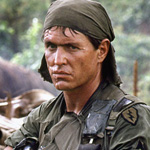 10. "Platoon" (Oliver Stone, 1986)
Oliver Stone's iconic war account harnessed the truth of Vietnam in a way no other depiction of the Southeast Asia conflict has.  No, I wasn't in the shit, but it seems every Vietnam vet I've come across has acknowledged some connection to the film.  Beyond that, however, "Platoon" was a detail-driven personal account, one that eschewed a sense of the war's place in history in favor of the finer strokes of individual impact.  That's not to say the director wasn't working on vibrant, artistic levels.  The overall result, however, is one of the finest war films ever made and certainly the best war film to win the Oscar for Best Picture.
9. "Schindler's List" (Steven Spielberg, 1993)
You had to hand it to Steven Spielberg in 1993.  At the height of his faculties as a filmmaker, he was changing the boundaries of the form during the night with "Jurassic Park" in post-production while heading out in the day to film "Schindler's List," a film that would define his maturity as a director and sweep the film awards circuit handily.  A magnum opus that ultimately still falls prey to the director's penchant for sentiment over substance, the film is nevertheless a refined piece of filmmaking that revealed deeper artistic fissures in the man.  Of course the Academy was going to take note.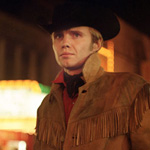 8. "Midnight Cowboy" (John Schlesinger, 1969)
The first (and only) X-rated film to win Best Picture, John Schlesinger's 1969 tale of a pair of lost souls in the Big Apple is one of my very favorite films.  Jon Voight and Dustin Hoffman delivered performances in "Midnight Cowboy" that probably deserved the lead actor Oscar in tandem (John Wayne eventually won for lesser work in "True Grit"), but Waldo Salt's adaptation is a beauty to behold.  At once tender and bleak, it provided a landscape for the performers and the filmmakers to put forth a new brand of cinema, one that would become the famed "new American cinema" for a decade to come.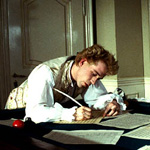 7. "Amadeus" (Milos Forman, 1984)
Upon the release of Milos Forman's "Amadeus" in September of 1984, Roger Ebert wrote that the film was a collection of "scenes so carefully constructed, unfolding with such delight, that they play as perfect compositions of words."  One would be hard-pressed to put it better.  This is the way the film hit me when I first saw it as a film-obsessed youth, the precision of the piece, and of course, the brilliant back-and-forth of the film's featured actors.  Much like Hoffman and Voight in "Midnight Cowboy," Tom Hulce and F. Murray Abraham deserved the lead actor Oscar in tandem.  Abraham nabbed it, so I won't complain.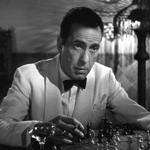 6. "Casablanca" (Michael Curtiz, 1942)
What more could possibly be written about Michael Curtiz's "Casablanca" that hasn't found itself in print and re-analyzed over and over again at this point?  The film defined a moment and, in many ways, it defined the cinematic love story.  It launched Humphrey Bogart's movie star era.  It rolled out a cast of characters impeccably rendered and incredibly empathetic across the board.  And the film exhibits a timeless quality that is breathtaking when compared with other efforts of its day.  Above all, for the purposes of this piece, of course, it is one of those moments when the Academy just nailed it.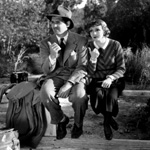 5. "It Happened One Night" (Frank Capra, 1934)
Frank Capra's 1934 Best Picture winner isn't likely to pop up on too many feminist assessments of the Academy's top picks over the last 82 years, but for me, "It Happened One Night" represents the kind of assured romantic comedy that has all but vanished from the industry.  Clark Gable played up his movie star persona to a T while Claudette Colbert's role fit the actress like a glove.  The film featured the kind of concept that would be ruined today, a simple yarn about ulterior motives yielding unlikely romance.  It is also representative of a modest sort of filmmaking that rarely finds Best Picture recognition anymore.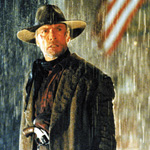 4. "Unforgiven" (Clint Eastwood, 1992)
Clint Eastwood sat on David Webb Peoples's "The William Munny Killings" for a decade before he finally dusted the script off and went to work.  The result was western revisionism with purpose, every trope of the genre re-ordered and, therefore, reconsidered.  The sheriff as villain, the cocksure upstart as coward, the celebrity gunslinger as incompetent, the hero as has-been — this was brazen filmmaking.  To say it became an instant classic in the genre is an understatement.  Eastwood may dance with Oscar frequently today, but never with the relevance he did with "Unforgiven."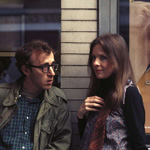 3. "Annie Hall" (Woody Allen, 1977)
Woody Allen's "Annie Hall" is one of the finest films ever made.  One would hope at this stage that such a statement wouldn't be considered hyperbolic, but truthfully, Allen married the absurd with sophistication like never before and, in all likelihood, like he never will again.  The film was a unique piece of work that found the right comedic rhythms, yes, but it was also an effective, deeply moving portrait of a failed relationship, exploring the ideas that come with that more thoroughly than perhaps any film before or since.  That the Academy happened to be on board remains, for me, something of a surprise.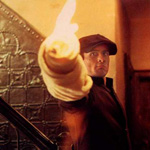 2. "The Godfather Part II" (Francis Ford Coppola, 1974)
Again, countless words have been written about films like "The Godfather Part II."  It would probably be a bit presumptuous to think I could add much more to the conversation in a modest graph, but the film was and remains a milestone in American cinema.  Featuring an array of performances rightly heralded from here to eternity, the film, for me, finds its brilliance in a structure that serves as a striking thematic commentary.  It is therefore something of a screenwriting clinic, to say nothing of the profound visual choices Coppola made as a director.  What more can be said?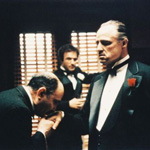 1. "The Godfather" (Francis Ford Coppola, 1972)
This debate has been brought up in this space before, but yes, I consider the original installment of Francis Ford Coppola's take on the American dream to be the finer film, as it predictably owns a spot on my list of the top 10 films of all time.  Given that Bob Fosse's "Cabaret" was clearly hot on the film's heels at the Dorothy Chandler Pavillion in March of 1973, it's worth pointing out how fortunate it is that "The Godfather" was even eligible to be considered for a list such as this, but it made it out of there with the Best Picture Oscar in hand, and as a result, the answer, for me, is a no-brainer.
And there we have it.  What does your list of the top 10 Best Picture winners of all time look like?  Have your say in the comments section below!