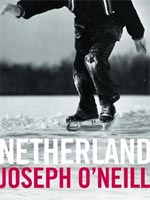 I'm glad Sam Mendes seems determined to up the languid one-film-every-three-years work rate he started out with, even if I think "Away We Go" would have benefitted from having a bit more time (and a lot more rewrites) lavished on it.
He's not the first director I thought of to helm an adaptation of Joseph O'Neill's brilliant novel "Netherland," a story of immigrant displacement in post-9/11 New York. Now I can see the fit rather neatly — and the combination of a Transatlantic narrative with a healthy dose of cricket in the proceedings must have been irresistible to the Brit.
Variety reports that Mendes is "eyeing" the project with a view to direct, but he's decisively on board as a producer, teaming with Oprah Winfrey's Harpo Productions and Focus Features. Meanwhile, Christopher Hampton ("Dangeous Liaisons," "Atonement") is on script duty, so you know this is a classy enterprise.
Anyone who's read "Netherland" can confirm that, if they get this right (casting will be crucial here), this is major awards material. (Anyone who hasn't — well, I recommend it.) Keep an eye on this one.
The cover blurb, for those unfamiliar with novel:
"Netherland" is a novel of belonging and not belonging, and the uneasy state in between. It is a novel of a marriage foundering and recuperating, and of the shallows and depths of male friendship. Joseph O'Neill has taken the anxieties and uncertainties of our new century and fashioned a work of extraordinary beauty and brilliance.
No pressure, then.