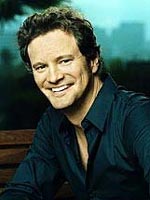 I must say, when I saw and loved Tom Ford's "A Single Man" at Venice last week, I obviously picked up on the awards possibilities for Colin Firth's career-best work. Hard not to.
What I didn't quite anticipate is that it would be the talk of Toronto only a few days later. It's encouraging to see such a niche film garnering so much attention. That's what Harvey Weinstein will do for ya.
So, is Colin Firth decisively in the Oscar pack? Well, it depends who you choose to listen to. Anne Thompson says a big "hell yeah":
Firth, who just turned 39 [sic], is a slam dunk for his first Oscar nomination. While the actor has delivered in many strong roles over the years, including BAFTA-nominated performances in Pride and Prejudice and Bridget Jones Diary, he's never single-handedly carried a movie like this.
David Poland, meanwhile, offers an equally emphatic "hell no":
Colin Firth is excellent … It's the kind of performance in the kind of movie that could draw an Oscar nod in the thin list of actress contenders each year. But Best Actor is a 1000 to 1 shot. In fact, Julianne Moore has a better shot at Supporting, which might be why The Weinsteins bought the film.
If ever you need a textbook application of the standard "nobody knows anything" line, there you have it.
Who to believe? Neither, exactly. I certainly think Anne is closer to the mark, but I'd hesitate to say "slam-dunk." If "A Single Man" was a safe Stephen Daldry prestige venture, then certainly. But I can't help feeling that getting the actors' branch to even watch such a mannered, homoerotic art film is the major challenge that Harvey Weinstein faces.
Not that Weinstein doesn't like a challenge. For Firth, they'll need to nurture enough lofty critical buzz around the performance that it slips into consensus-nominee status even for voters who haven't bothered to watch the film. (Which was precisely what happened for Cate Blanchett in "I'm Not There" two years ago, though she had the significant advantage of already being an Academy favorite. Firth doesn't.)
What will be interesting to see, however, is if the Weinsteins plan to lavish equal attention on Firth, Daniel Day-Lewis and Viggo Mortensen. That Firth will be the prime campaigning target of his vehicle should be an advantage.
A strong dark horse, then. But a 1000-to-1 shot? Hardly.