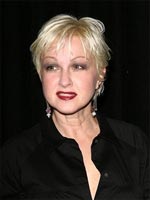 Three more to add to the growing pile of official Best Foreign Language Film submissions:
Finland (a nominee in 2002 for Aki Kaurismaki's "The Man Without a Past") has opted for Klaus Hero's "Letters to Father Jacob," a reportedly gentle drama about a paroled murderer who finds redemption working as a secretary to a blind rural priest.
Sounds Academy-friendly so far; Variety's rave review, which lauds director and cast alike for making "something fresh and heartrending out of predictable material," further suggests this could be one to keep an eye on.
Serbia, still seeking a first nomination in the category, has decided to appeal to American sensibilities by picking the partially New York-set "Here and There," which follows the trials of an American saxophonist and a Serbian immigrant, each struggling to get by in the other's country. (Is there enough non-English dialogue to qualify?)
Well-received at the Tribeca fest earlier this year — Variety makes a charitable comparison to "The Visitor" — where it won a pair of awards including Best New Filmmaker for director Darko Lungulov, it also has the unusual distinction of featuring Cyndi Lauper and her real-life husband in the cast.
Lauper wrote a theme song too, apparently. (Hey, there's a fun addition to the Best Original Song list.) I'd say 1980s nostalgia could work in its favor, then, but the bluehair foreign committee voters might regard Lauper as a bit too current for their liking.
Finally, Venezuela has selected something rather impressively titled "Libertador Morales, El Justiciero," about which I can literally find no details whatsoever. (UPDATE: Thanks to the film's director, Efterpi Charalambidis, for furnishing us with some information. The film tells the story of a humble motorcycle taxi-driver with a secret: by night, he's a crime-fighting hero of the community.)
Listed below, then, is a roundup of all the submissions we've noted so far. Whose chances are you liking at this point? And are we missing any? As always, do feel free to share any knowledge or perspective you have.
Armenia ("A Magician's Autumn")
Austria ("For a Moment, Freedom")
Bulgaria ("The World is Big and Salvation Lurks Around the Corner")
Chile ("Dawson, Island 10")
Finland ("Letters to Father Jacob")
Germany ("The White Ribbon")
Hong Kong ("Prince of Tears")
Hungary ("Chameleon")
Japan ("Nobody to Watch Over Me")
Kazakhstan ("Kelin")
Korea ("Mother")
Lithuania ("Waterhole")
Morocco ("Casanegra")
Portugal ("Doomed Love")
Romania ("Police, Adjective")
Serbia ("Here and There")
Slovenia ("Landscape No. 2")
Sri Lanka ("Flowers in the Sky")
Sweden ("Involuntary")
Taiwan ("No Puedo Vivir Sin Ti")
Venezuela ("Libertador Morales, El Justiciero")