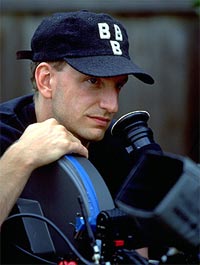 This Friday sees the release in American theaters of "The Informant!," the nimble Matt Damon-starring corporate caper which, depending on the format in which you saw last year's "Che," is either the 20th or the 21st feature from one Mr. Steven Soderbergh. (I say 21st, given that "Che" clearly comprises two films utterly distinct in tone and structure, but 20th does sound more momentous for the purposes of a list. Oh, well.)
This year also marks the 20-year anniversary of Soderbergh's game-changing debut feature "sex, lies and videotape," which made the then 26 year-old novice the toast of Cannes and the American indie scene alike, and set the course for one of the most (delete according to taste) fascinating/diverse/infuriating/rich/productive/exciting auteur careers of the last two decades. (It also earned Andie MacDowell a deserved, everlasting defense against an increasingly hostile barrage of criticism, but that's neither here nor there.)
On balance — he started slower, after all — it's a work rate that matches Woody Allen's for consistency of output, and inconsistency of content. No filmmaker today better manages the track of juggling a "one for me, one for the studios" routine, and what keeps Soderbergh's career so intriguing is that there's no set law as two which of these two categories might house his stronger works.
So it seemed a suitable point to take stock of this most idiosyncratic career, bisecting his filmography to evaluate the ten Soderbergh films that have delighted and/or enriched me most over the years. As a child growing up with ambitions of working in this industry, Soderbergh was — and, to a large extent, still is — one of my heroes, so his is a filmography that I've grown and changed with over time.
Accordingly, my perspective on some of the films has altered too … as, say, "Erin Brockovich" continues to rise in my estimation, "The Good German," of which I was initially a lone champion, proved disappointingly vacant on a recent revisit. "Ocean's Eleven" struck me as a blast at the time, and probably still is, though the diminishing returns of the sequels have soured the taste slightly. More recently, the twin parts of "Che" still won't settle in my mind a whole year on, and I'm beginning to suspect they never will.
But such is the pleasure of Soderbergh's output: "Ocean's" films aside, he never makes the same movie twice, leading almost everyone to have a different relationship to his work. Share yours in the comments.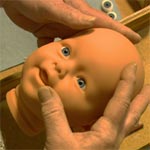 10. "Bubble" (2005)
I'm either not sufficiently perverse or dedicated to hold Soderbergh's more lo-fi experiments dear to my heart, but "Bubble" – which I scrabbled for years to see in the UK before an import DVD finally came my way – remains an exception. A terse, tight (at 73 minutes) and wholly star-free account of an oddly disassociated murder investigation in blue-collar Ohio, the film is less concerned with the sensational aspects of its story than the lonely everyday rhythms of the lives they disrupt. Filmed on HD and performed with wallflower modesty by its non-pro cast, it proved a humanistic medium between Soderbergh's more esoteric and generic impulses.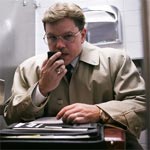 9. "The Informant!" (2009)
Soderbergh's latest is another that finds him fudging the line between aspects of his auteur persona that had previous been kept separate. "The Informant!" represents a fusion of the slick, sprightly, audience-minded Soderbergh of his "Ocean's" trilogy, the eccentric, pastiche-driven stylist of, say, "The Good German" and the earnest, socially conscious storyteller of "Erin Brockovich." If the mix sounds curious, so is the film, but it adds up to his most purely enjoyable romp in almost a decade. Meanwhile, Matt Damon's award-level performance is his reward for serving his Soderbergh apprenticeship in the "Ocean's" films with such good humor.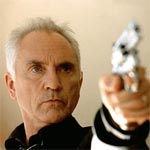 8. "The Limey" (1999)
Amid the admittedly spectacular cinematic vintage that was 1999, Soderbergh's ultra-hard-boiled neo-noir still receives less credit than it deserves. Although a witty and inventive genre work in many respects, the film is still noted mainly for the dazzling architecture of its editing, which ingeniously integrates scenes of leading man Terence Stamp in Ken Loach's 1967 "Poor Cow" in place of flashbacks. However, it's another 1967 title – John Boorman's "Point Blank" – that this film references most obviously with its icy revenge narrative and implacable senior badass. Soderbergh the movie-geek has rarely been more playful, or more polished, in his trickery.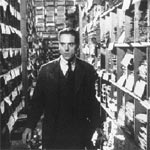 7. "Kafka" (1991)
Almost any choice of follow-up to a precocious debut as unimaginably successful as "sex, lies and videotape" would be liable to accusations of a sophomore slump, so Soderbergh evidently chose to throw all caution to the wind with a black-and-white hybrid of noir, biopic and literary adaptation, all steeped in rich expressionist imagery and heady existentialist theory. It had no right to work – and indeed, for many it didn't – but it's difficult to imagine a much more appropriate cinematic tribute to the eponymous author. With an obvious visual and aural debt to "The Third Man," it might also be Soderbergh's most purely gorgeous film to date.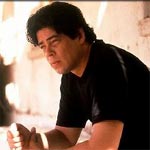 6. "Traffic" (2000)
The film that won Soderbergh the Oscar – an achievement that I imagine few of his early devotees ever imagined he would accomplish – wasn't his first to successfully marry his mainstream and arthouse leanings, but it did so with unprecedented Academy-baiting heft and muscularity. Its splintered, socially conscious narrative could have fallen prey to the maudlin schematics that marred so many subsequent imitators (I'd name "Crash" as an example), but it's Soderbergh's delicate feel for the smaller, interior moments (encapsulated by its quietly melancholic ending on a baseball field) that keep "Traffic" so fresh.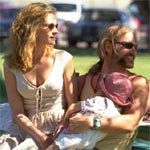 5. "Erin Brockovich" (2000)
I was a "Traffic" man myself back in the 2000 Oscar derby and, as you read a paragraph ago, I still am to a large extent. But the more I get to know "Erin Brockovich" – the film that seems the more elementary achievement on initial viewings – the more I find to love and admire in it. Soderbergh's first crack at a star vehicle proved mutually beneficial for him and his lead actress: designing the film around Julia Roberts's ball-of-fire performance gave Soderbergh the liberty to focus on smaller, slyer details of location and characterization. Everything a smart studio crowdpleaser should aspire to be.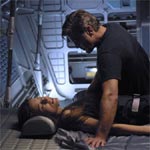 4. "Solaris" (2002)
2002 was the year Soderbergh cashed in the studio goodwill accumulated over three successive mainstream hits. While "Full Frontal" was a throwaway indulgence easily forgotten by all, more was riding on "Solaris" — though given the pairing of Soderbergh with a Stanislaw Lem science-fiction novel previously filmed by Andrei Tarkovsky, you have to wonder what Fox was expecting in return for their $47 million investment, even with a top-form George Clooney on board. Anyway. What they got, like it or not, was a shimmering art film that traded in ideas over spectacle, though not at the expense of its considerable beauty.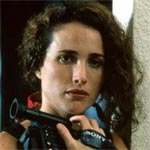 3. "sex, lies and videotape" (1989)
So much has been written about Soderbergh's Palme d'Or-winning debut in terms of its defining influence on the landscape of American indie cinema that the film itself tends to get a little bit lost in the discussion. But the film has aged remarkably well over twenty years, perhaps because it was even something of a throwback at the time: the imprint of conversation-driven French auteurs like Eric Rohmer is borne proudly by this sharp, sexy and nastily funny comedy of manners, whose dialogue crackles with such cutting truth and wit one wonders why Soderbergh doesn't write more these days.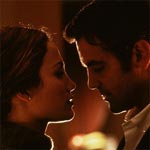 2. "Out of Sight" (1998)
The finest film to emerge from Hollywood's odd mini-love affair with Elmore Leonard in the mid-to-late 90s, "Out of Sight" is a textbook example of how craft can elevate pulp to the status of art. Yes, the lightning-in-a-bottle chemistry between George Clooney and Jennifer Lopez (both finally making successful bids for movie stardom here) was invaluable. Yes, Scott Frank's script was a diamond. But it was the thrilling structural games that Soderbergh and editor Anne V. Coates played – peaking with that exquisite, Roeg-referencing sex scene – that make this one for the ages.
1. "King of the Hill" (1993)
As a 10 year-old cinephile on a family trip to the movies, this was my first encounter with Soderbergh. I suppose, then, a touch of personal bias could be factoring in this ranking, but I don't think so: Soderbergh's adaptation of A.E. Hotchner's Depression-era childhood memoirs remains his most satisfying feat of pure cinematic storytelling, with period detail so rich and tangible it practically peels off the screen. This is as emotive and wistful as the director has ever allowed himself to get, though the occasional cruelty of its child's-eye gaze keeps sentimentality at bay. Not just Soderbergh's most expansive achievement, but one of the great lost films of the 1990s.