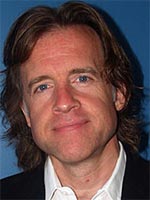 One of the stories I'm tracking most curiously this awards season is the rise of brand-spanking-new distribution company Apparition, whose impressive slate of upcoming titles belies their fledgling status.
"The Tree of Life," "Bright Star" and, to a lesser extent, "The Young Victoria" are obviously the titles on people's lips right now, but there are some interesting projects in the pipeline too: Doug Liman's Valerie Plame/Joe Wilson biopic "Fair Game," with Sean Penn and Naomi Watts, as well as music video director Floria Sigismondi's "The Runaways" — another biopic, this one about the cult girl band of the title.
Former Picturehouse chief Bob Berney has been the more-discussed name in connection with the outfit, but Variety has a handy little profile of Berney's Apparition co-pilot Bill Pohlad, whose feature producing career only really started four years ago with "Brokeback Mountain."
A former writer-director himself, Pohlad is big on fostering creative partnerships with filmmakers, and I was taken by this quote where he alludes to how "The Tree of Life" originated:
We met when he was involved with 'Che,' and he pitched me an idea that I thought was crazy, and it turned out to be 'The Tree of Life,' which we're doing together now. So it wasn't a case of 'Sure, whatever you want to do.' It evolved over a period of time — the development of the idea and our personal friendship — and then I felt as strongly about it as he did.
Read the rest here.