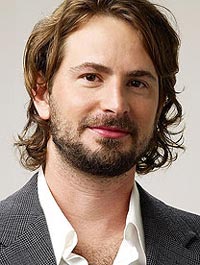 For a man more accustomed to the dirt-under-the-fingernails highs of hard journalism, the red carpets, photo calls and cosseted hotel suites of film promotion clearly represent a very different kind of strain for Mark Boal, the journalist-turned-screenwriter who on Monday won the prestigious Gucci Group Award at the Venice Film Festival.
Back in August, on the hottest afternoon of the year, the tall, lank-haired writer of Kathryn Bigelow's "The Hurt Locker" lopes into the lobby of London's cooler-than-thou Sanderson Hotel, dressed in jeans and a plaid shirt, and politely asks if I'll join him over a beer.
"I've been on coffee all day, and it's not working," he grins, his face betraying missed hours of sleep, but still more boyish than its 36 years. "Maybe this'll make a difference."
Boal registers a brief flicker of bewilderment upon learning that the only beer on the Sanderson's ultra-precious bar menu is Sri Lankan, and rather exotically priced at that, but we order two anyway. "It's still beer, right?" he confirms with the waiter.
It's regular-guy moments like this that shed a little light onto Boal's humanistic gifts as a reporter and, now, as a screenwriter: modest, relatable and defiantly no-bullshit, it's easy to imagine a group of soldiers welcoming him into the fold, as happened in 2004, when Boal was an embedded in (or, to use his term, "hung out with") an elite bomb disposal unit for several weeks, laying the groundwork for the screenplay he then had no plans to write.
"I was really keen to do a story on the bomb squad," he explains. "It was clear that IEDs (Improvised Explosive Devices) would be the army's central logistical element by 2004, but still, nothing was being written on it. Iraq was a bit of a news black hole after the invasion … people simply thought it too dangerous."
The story proved one of Boal's most challenging to write. "It's the most overwhelming experience, and you just don't know what it's like until you're there. The omnipresent threat never lets up for these guys."
The lingering power of the experience gradually got Boal thinking about the need for a film depicting the everyday intensity endured by such men, while his interactions with writer-director Paul Haggis – who adapted Boal's Playboy story "Death and Dishonor" as "In the Valley of Elah" – heightened his interest in screenwriting.
With six months free in his schedule to tackle a script, Boal contacted Bigelow, with whom he'd previously collaborated on a failed Fox TV pilot about undercover cops in Pennsylvania, who was immediately taken with the idea of a bomb-squad study. With no contract and minimal imposition from Bigelow herself, the fledgling screenwriter was largely left to his own devices.
"What I learned quickly was that the techniques of scriptwriting and those of journalism aren't so very different – they're both forms of storytelling," Boal explains. "While we didn't want to make a documentary, exactly, we did want a film that worked on a character-based, journalistic level. So that came quite naturally."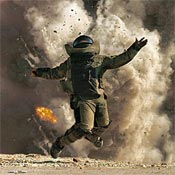 The film's loose, vignette-oriented structure was also born of a journalistic impulse to reflect the daily grind of combat rather than an overarching objective, though still with a dominating action element that he hopes would reach a broader audience.
"I suppose it was somewhat unconventionally put together for investors. You know, a character study where somebody blows up on page 12!" He laughs. "Fortunately, I think the spectacle of the war made the more audacious narrative possible."
Boal (who, at Bigelow's suggestion, also acted as a producer on the film) was momentarily discouraged when the first wave of Iraq-themed films flopped right out of the gate in 2007, including "Elah," which he maintains got a raw deal from critics and audiences alike.
"It did seem like the die was cast at that point, that nobody wanted to see movies about this subject," he says. "But I came to see it as an opportunity of sorts; we now had a chance to express something very different in tone about this subject."
In this regard, Boal set out to write a "combat movie" (he insists the "war film" tag is meaninglessly broad) that prioritized individual psychological reality over collective moral judgment. He describes his foremost cinematic touchstones were Gillo Pontecorvo's "The Battle of Algiers" and Paul Greengrass's "Bloody Sunday," for their "diagram of conflict."
"I think a lot of audiences and filmmakers are still accustomed to the 1960s mentality that war dehumanized innocent men, which produced a lot of very powerful films," he explains carefully.
"But we're now dealing with an army that has fundamentally changed, with volunteers as opposed to the draft. It's not a pro-war film by any means, but it is about the allure of combat. Right or wrong, war is fundamentally exciting and galvanizing. It's the same reason boys like playing with toy guns. That may sound naïve, but it's true."
Boal dismisses the recurring debate over the film's relative lack of political content in a matter-of-fact fashion: "When it comes down to it, my experience is exclusive to me, but my political viewpoint is not. So obviously I'm going to focus on the experience."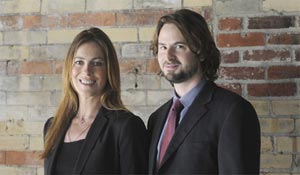 He has even less patience with those who suggest it's "too soon" to be dealing with Iraq on film. "The way I see it, artists should be engaged with what's going on. Why wait until history tells us to have a perspective?"
Boal also expresses hope that a film like "The Hurt Locker" will arouse more empathy and understanding among audiences for soldiers still in the thick of combat.
As he swirls the last few drops of Sri Lankan beer in his glass, Boal runs briefly through a pair of future screenwriting projects on his plate, though he can't reveal much. "Triple Frontier," another collaboration with Bigelow (who appropriately enters the hotel terrace at this very point, looking improbably glamorous in the wilting humidity), is a story of terrorist activity in South America which Boal describes as "a bit of an experiment" with Paramount. Meanwhile, an untitled study of the secret war in Afghanistan he describes tantalizingly as "'The Hurt Locker' squared."
Of course, he has no intention of abandoning journalism, but does see the value in applying his investigative skills to movies. "The world is moving faster now. It's more exciting – not just that, more worthwhile – to portray it on film while the issues are still being shaped."
He downs his drink, and laughs again. "I guess that's the journalist thinking in me still … I want the scoop."