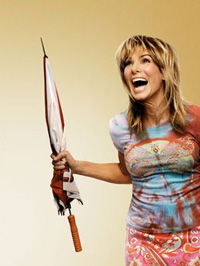 *All historical figures cited are adjusted to today's dollars.
Labor Day is known as the end of the summer season and the void it causes at the multiplexes is the underline to that point. This year was no different as "The Final Destination" repeated at the top of the chart with $15.4 million over the four-day period. Even with an extra day, that's still a 44% drop from last week, but as you'll see with "Halloween II," it could have been a lot worse. The film's running total has passed $50 million, which means that Warner Bros. is scrambling to invent 5D technology to make the naming of the fifth film more convenient.
Second place goes to "Inglourious Basterds," which could very well be number one when actual figures are released tomorrow. Another $15 million takes the cume to $95.2 million and earns the film a place in the top 10 success stories of the summer. Revisionist World War II films are now totally in vogue and "Harold and Kumar Inadvertently Join the Third Reich" is currently on the fast track.
Third place goes to our first debut of the week, "All About Steve," starring Sandra Bullock and Bradley Cooper. To those who thought I was low-balling the film last week I just want t0 say: "Good call."  Despite a staggering 5% rating at Rotten Tomatoes, the film managed to sucker $13.9 million worth of lonely women and whipped men to the theater. Personally, it's a rule of mine to avoid films that have a lame pun for a title.
Lionsgate's high-tech action yarn (more like yawn), "Gamer," earned a par-for-the-course $11.2 million and fourth place. It bores me to even think about saying something snarky about this.
"Halloween II" fell an atrocious 57% even with the extra day and will finish short of $35 million. That hasn't halted plans for "Halloween 3D," but it has signaled the end of Rob Zombie's involvement. I'm gonna go out on a limb and say that his wife's role will probably be recast as well.
Mike Judge's return to theaters after the straight-to-video purgatory of "Idiocracy" yielded a 10th place finish and $5.3 million for "Extract."  The bad news is that it'll be another low performing film for the director but the good news is that it means he gets to keep his status as a "cult" filmmaker.
In other news, "District 9" became the 19th movie of the year to cross $100 million and "Transformers: Revenge of the Fallen" became the 12th movie of the decade to cross $400 million. Big props need to go to Sony's marketing department for pulling off the former, while the latter was written in stone over a year ago.
I didn't see anything again this week and now the pile of movies I need to get to is getting a little too high. "The Headless Woman" and "The Cove" are probably gone after this week so those are first priority.
Next week starts early with Focus releasing the animated sci-fi opus "9" on Wednesday. Big grosses are not guaranteed but T-shirt and doll sales at Hot Topic for the next 10 years are. Let's get creative and say $9 million for the five days.
Friday brings Kate Beckinsale in "Whiteout," the story of erasing something you typed and already printed out. Should be thrilling. Seriously, does anybody want to see this? Do they even know what it's about? I'll give it $5 million since something's got to bomb big time this week.
"Sorority Row" aims for the female college crowd and the horny-13-year-old-male-with-no-access-to-the-internet crowd, but they may have to buy a ticket to something else to get in. I want to give it $7 million, but if it hits, this could be a surprise $13-$16 million performer.
Number one should easily go to "I Can Do Bad All By Myself," though. Tyler Perry has the midas touch and has pioneered the combination of church video drama and fat suit comedy. This one should be able to do $25 million easy but probably closer to $30 million.
What do you guys think?  Here are the Labor Day weekend's top domestic grossers, courtesy of Exhibitor Relations: