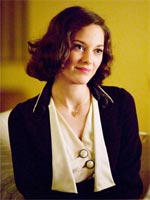 As we sit in the flurry of festival season, with the even more flurry-ful (sorry, I'm tired) awards season upcoming, everyone's eyes are pointed forward, as we impatiently await the supposedly Oscar-tailored collection of movies peppered across the next 3 or 4 months.
At this point, it's easy to forget that the year is actually 12 months long, and that the warmer seasons offer their (admittedly, usually smaller) share of work worthy of celebration.
So I'm grateful to friend, reader and generally superb film writer Nick Davis for assembling this handy (though very idiosyncratic) alterna-Oscar ballot of the best work released in 2009 thus far.
Of course, many of his picks are the kind that would only get recognized by the Academy in a parallel universe — and even then, only if they were released in December. Most people haven't heard of Best Picture nominees "Lorna's Silence" or "You, the Living," much less seen them — but before you cry arthouse snobbery, check out his resourceful mainstream picks of Russell Crowe for Best Actor or "The Soloist" (!) for Best Screenplay.
Personal hurrahs from me for obvious (but necessary) nominations for "The Hurt Locker" and Marion Cotillard, but I'm most pleased to see that someone besides me noticed just how switched-on Alycia Delmore was in the summer-sleeper-that-never-was "Humpday." Meanwhile, if enough people keep hammering in how astonishing Tilda Swinton is in "Julia," can that translate into any critical awards traction? I wonder.
Check out Nick's list here — the Academy could do a lot worse.