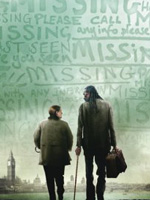 This year's Telluride fest is slowly gearing up.  There are a handful of press screenings this afternoon and the opener, Marco Bellochio's "Vincere," is set to play at 5:00pm.  I'll probably miss that in order to take in "The Last Station," which if it picks up a buyer, could make good on awards potential for Christopher Plummer and James McAvoy.
Before things get going, though, I though it best to clear the slate with a few reactions to films playing here which I've already seen.  More to come later this evening, I'm sure.
"An Education" (****)
Few films are likely to have the refined air of artistry that Lone Scherfig's "An Education" offers.  Based on a memoir by Lynn Barber, the story is, in a nutshell, that of a young girl eager to grow up but unprepared for the disappointments of adulthood.  But the film is, of course, so much more than that.
The film is an exploration of the value of innocence more so than the loss of it.  It is a treatise on the dangers of ignoring the advice of the wise and the sanctity of the protective, and yet, perhaps in some way, the necessity of it.  And it is all wonderfully assembled on the page by Nick Hornby, whose writing crackles and pops throughout, owing much to a slew of brilliant performances.
Carey Mulligan — you've no doubt heard — is at the very top of that list.  Her work is impeccable, the waft of "acting" nowhere to be found.  She seems cosmically married to the role of Jenny, infused, effortlessly performing.  The work is buttressed by Alfred Molina, discussed in this space once already, who deserves awards recognition for his warm father figure, as well as Peter Sarsgaard, who finds the right rhythm as a seemingly stable suitor to Jenny.
"Bright Star" (**)
Jane Campion's latest is beautifully crafted on a number of levels.  Janet Patterson's costume and production design is exquisite, captured well by Greig Fraser's soft, modest photography.  The narrative is carefully constructed by Alexandre de Franceschi, moving at a welcome pace and creative when it ought to be.  These points would be difficult to argue.
But while the production is aesthetically pleasing, its impact is curiously mute.  The emotion of the piece is disconnected, the romance at the story's center somewhat difficult to accept given the curiously empty approach Abbie Cornish has taken to the work.  Ben Wishaw's ailing John Keats seems to be without personality, though the performance is certainly more intriguing than Cornish's.
The one highlight of the film is Paul Schneider's Charles Armitage Brown (highlighted last month), the only character that seems to have layers lurking beneath the surface.  But the love story surrounding him is maddening for it's lack of resonance.  I literally felt nothing when I probably should have been weeping.
"London River" (***)
To my surprise, I was quite taken with Rachid Bouchareb's "Days of Glory" follow-up, "London River."  The film isn't a knockout and it takes a while to catch it's stride, but when it does, it is very affecting.
The film tells the story of Elisabeth (Brenda Blethyn) and Ousmane (Sotigui Kouyaté), two parents from drastically different backgrounds searching for their children in the wake of the July 7, 2005 terrorist attacks in London.  Blethyn's performance is lived-in and precise, as expected.  She finds the right notes in Elisabeth's culture-less widow, striking a fine balance between natural prejudice and learned acceptance.  But it was Sotigui Kouyaté's work that had my eye throughout.
Kouyaté won a Silver Bear award at this year's Berlin fest for his performance as an elderly African man who never knew his son but promised he would track him down.  He works wonderfully off of Blethyn, the two of them sparking an intriguing chemistry of necessity as they search.  The film concludes with a powerful re-visitation of each, their lives changed, the pointlessness of that day's events very much evident in Elisabeth's wild frustration and Ousmane's uncharacteristic apathy.