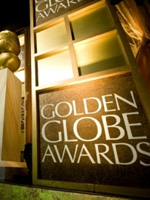 It's a year of considerable upheaval in the film awards landscape.  This year has already brought a new AMPAS president, the addition of five new slots to the Best Picture category and a refined voting process for the top field as well.  But that's not where the changes end.
Pete Hammond is back on board for another year of his weekly Notes on a Season columns at The Envelope, and in this year's introductory piece, he charts a number of other alterations to the season's status quo:
On Jan. 17, the Golden Globes, in a grab for increased ratings, are going to be broadcast live coast-to-coast on NBC for the first time; the BFCA's Critics Choice Movie Awards are moving from Santa Monica to Hollywood two days earlier on Jan. 15 and will be tweaking its VH1 on-air category lineup and broadening its audience potential; the pre-Oscar Saturday tradition of a tented Independent Spirit Awards is also moving away from the sands of Santa Monica and into an unnamed venue on Friday night instead — a first in its 25-year history. Plus insiders are hinting to us that the Producers Guild may also be making a MAJOR voting change…
That "major change," Hammond ultimately confides, is that the PGA's list of nominees might stretch to 10 as well this year.  Check out the rest at Notes on a Season.