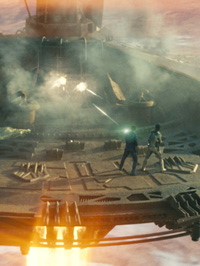 A few weeks ago I analyzed the Best Sound Editing category, which awards the creation and integration of artificially created sound effects.  Today, we look at sound mixing – the overall composition of all the elements of a movie's soundscape into a singular soundtrack. The re-recording mixers, who do this work during post-production, are rewarded alongside the production sound mixer, who captures the sound on set.
Loud films tend to be rewarded here, with blockbusters and war films, as well as films heavily reliant on music, popping up more often than not.
Speaking of which, I'll start by discussing the only musical that will likely find some wiggle room here this year. I am speaking, of course, of Rob Marshall's "Nine." Marshall's return to the musical genre strikes me as quite likely to score in this category barring the film being a catastrophe.  It's worth noting that 11-time Oscar nominee Rick Kline is on board, and he's yet to win a statuette.
James Cameron's films have excelled in the sound categories. If his "Avatar" does not have a very interesting and unique soundscape, I'll be quite surprised. I suspect the film could be more of a showcase for sound effects than the overall mix, I nevertheless anticipate it finding a home here as well.
Pixar has done very well in this category lately, with three of its last four films scoring nominations. "Up" is likely to one-up (no pun intended) those films by also finding a home in the Best Picture category.  Nevertheless, the film's sound is not as integral to the film as many of the previous Pixar efforts. A nomination here is certainly very possible. But I'd hardly call it a sure thing.  Vets Tom Myers and Michael Semanick (both from the "WALL-E" team) are on board.
A more likely nominee from May, in my opinion, is J. J. Abrams's "Star Trek." Not only did this film successfully reboot a franchise but its action and unique sound work perfectly lends itself to the ear of this branch.  Best Sound Effects might be an easy get, but mixing legends Anna Behlmer and Andy Nelson aren't likely to be ignored.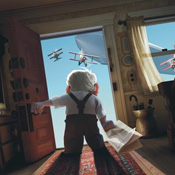 Another potential nominee we've already seen is "The Hurt Locker." The film, of course, has received immense critical acclaim and, being a war film, is a serious threat for a nomination in this category. That said, its soundscape is not what we're used to from war efforts that have been nominated here. Moreover, its sound crew does not have the resume of many other potential nominees.  It'll depend on how the Academy reacts to the film overall.
Greg P. Russell has been nominated in seven of the previous nine years this decade, adding to his list of 12 nominations without a win. Given the respect his peers have shown him, a nomination this year is very possible. The behemoth "Transformers: Revenge of the Fallen" would seem likely to score here, given not only the detailed work but also the film's massive box office.  Russell shares in the work with fellow titan (and four-time Oscar winner) Gary Summers.
Russell's former partner, Kevin O'Connell (famously suffering 20 nods without a win) could find himself up for Michael Mann's "Public Enemies."  That said, Mann's film did not register as Universal was hoping it would and the mix was considered something of a disappointment.
Color me skeptical about Roland Emmerich's "2012." This is his latest entry into the disaster genre and I think it looks terrible. That said, it's the sort of film which could easily end up with a nomination in this category (a feat his "Independence Day" and "The Patriot" managed), so I would be foolish to rule it out.  The above-mentioned Rick Kline is on board, as well as Michael Keller.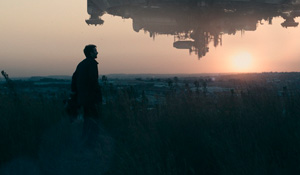 "Inglourious Basterds" is likely the strongest candidate Tarantino has ever put forward in this category. The film's reviews and box office have been excellent and, compared to the director's "Kill Bill" (the first volume of which should have been nominated here), this is a marginally more Academy-friendly film with a nomination for Christoph Waltz  likely in the cards. Even so, being more Oscar-friendly than "Kill Bill" is not saying very much.  Mixer Michael Minkler has won the Oscar the last three times he was nomianted, by the way.
I'll end by discussing "District 9." I have neglected to mention this film in either my sound editing or visual effects columns. My bad. I didn't think much would come of this but not only has it received excellent reviews and box office, it could one day find itself enjoying a cult status of sorts. Those two categories remain more likely in my eyes, but this is a possibility too for a team spear-headed by two-time winner Michael Hedges.
I must say that I find this year's apparent list of potential nominees to be rather lacking. Then again, 2008's winner – "Slumdog Millionaire" – wasn't even on my radar at this time last year. What do you think could come along and surprise us?