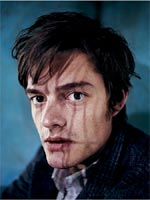 Since starting up a decade ago, British outfit Optimum Releasing has done sterling arthouse distribution work in their home country: this year alone his seen them bring "The Hurt Locker," "The Wrestler," "Gomorrah" and "In the Loop," among others, to UK screens. But until now, they haven't had much profile on the production side of things.
That's set to change as Optimum dips into the British canon to bring two major literary adaptations to the screen: Charles Dickens's "Great Expectations" and Graham Greene's "Brighton Rock."
The former project is being shepherded by veteran producer Stephen Woolley (an Oscar nominee for "The Crying Game"), while novelist-turned-screenwriter David Nicholls ("Starter for Ten") is on script duty. No cast is in place yet, but the film is scheduled to begin shooting next year.
As obvious a candidate for screen treatment as Dicken's classic novel is, there rather surprisingly hasn't been a traditional theatrical version of the story since David Lean's 1946 adaptation, a peerless achievement in the eyes of many.
Meanwhile, it's been 11 years since Alfonso Cuaron's radical modernization of the material, which was widely rejected by critics and audiences alike. (I personally adore the film, but I'm one of few.) Woolley, for his part, has promised the new version will be "a dark and Gothic version" with "elements of suspense and terror" — all of which fits with the original novel, as far as I'm concerned — while I presume the period setting will be maintained. It's time.
"Brighton Rock," to be written and directed by Rowan Joffe (son of Roland), has been on the radar for a little while now: the film will update Greene's tale of underworld antics in 1930s Brighton — previously filmed in 1947 — to the Mod scene of 1960s, and is gradually accruing an enviable cast. Helen Mirren and Pete Postlethwaite were revealed to be on board yesterday, and Andrea Riseborough recently replaced busy it-girl Carey Mulligan in a key role.
Relative newcomer Sam Riley (so incendiary as Ian Curtis in 2007's "Control") takes the lead role as violent young gangster Pinkie Brown. He has the formidable task of matching Richard Attenborough's legendary performance in the earlier film, though it's exciting casting. (Perhaps Optimum should negotatiate a 2-for-1 deal and cast him as Pip in "Great Expectations" too. Just a suggestion.)
Both projects sound like ones to keep an eye on — the literary two-fer should be a major boost to Optimum as they look to compete with the likes of Working Title in production terms. Good luck to them.