I have Chad to thank for pointing me to this Criterion DVD cover (pictured left) for Matteo Garrone's "Gomorrah," a film you may remember we kind of liked here at In Contention. Chad is no fan of the cover art (which of course riffs on one of the film's most widely publicized images), and a number of readers at The Auteurs seem to be with him.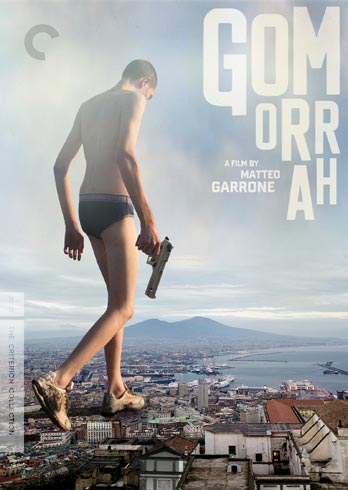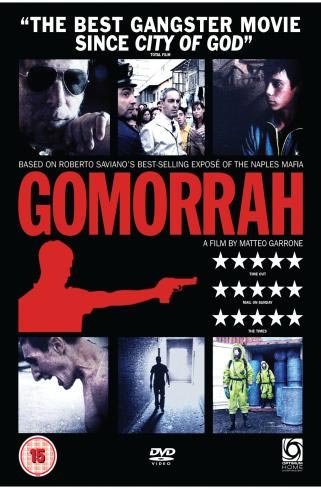 Dare I say I rather like it? The symbolism may be a tad obvious, but it captures the misjudged sense of invicibility that infects many of the film's characters, and the layout is clean yet eccentric. When you look at the drab design for the film's regular UK DVD release (above right), you have to once more appreciate Criterion's design initiative.
Still, no artwork I've seen for the film has yet matched this (regrettably unused) UK  poster design below.