So Quentin Tarantino's "Inglourious Basterds" has opened and made a dent in the box office.  Go team.  The Oscar discussion ranges from "It could get in with 10 nominees" to "Maybe something in the techs," and you can count me in the latter camp.  In fact, as usual, Tarantino assembled a talented below-the-line team for his latest film, not least of them being costume designer Anna B. Sheppard.
Here in Los Angeles, Sheppard's work is getting its day in the sun with a displays at the Arclight Hollywood, Arclight Sherman Oaks and Landmark Theater.  Personally, I see this as the film's best shot at an Oscar nod, and given that the Hollywood Arclight is a hub of sorts for industry types when they go out and pay with the masses, this set-up could go a long way toward securing a notice this season.  (Two more pics after the jump.)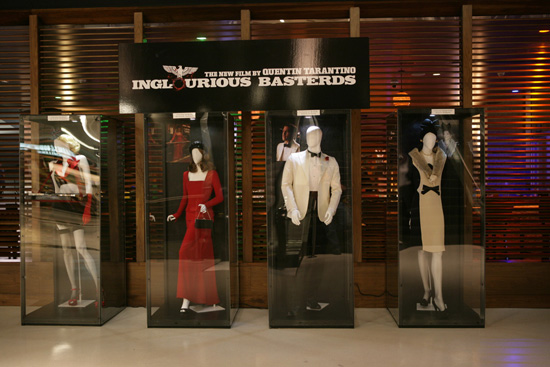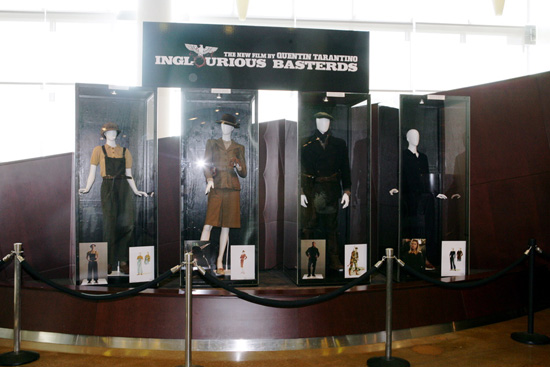 By the way, Gerard's first stab at the costume design category for Tech Support will be on the way in the next week or so. Stay tuned.