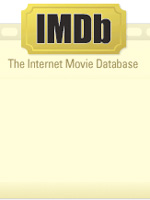 Over at IMDb there is a new feature called "The Power of Film" (lofty title, that), which has listed out the top 15 films of the millennium as voted on by IMDB users, i.e., fans, the public, regular folks.
The IMDb top 250 is an ever-changing mish-mash of high-,middle- and low-brow entertainment that always makes for an amusing cross section of what the public thinks of cinema from one moment to the next.  "The Godfather" and "The Shawshank Redemption" trade off the #1 spot consistently, save for the spike of interest in this major new release or that, films that insinuate themselves high early on but inevitably fall down the list as more viewers get a look.
The new feature, unsurprisingly, features Christopher Nolan's "The Dark Knight" at the top, but strewn throughout is a diverse mixture including the "Lord of the Rings" triology, German Oscar-winner "The Lives of Others" and Pixar entries "WALL-E" and "Up."  And speaking of Oscar, MTV's Terri Schwartz has spun her wheels on the idea that, with a larger slate of Best Picture possibilities, the IMDb list could prove an omen for the potential blend of eclectic and entertainment cinema so many expect the Academy's line-up to resemble from this year forward.
(Schwartz's thoughts and IMDb's list after the jump.)
Says Schwartz:
It is odd but exciting to see such an array of films selected as the best of this (admittedly short) millennium. Many complain that the Academy –- which is supposed to honor the best films of the year -– is out of touch with the general public, and IMDB's list certainly makes that point loud and clear. Hopefully, the expanded Best Picture category and object examples such as this list will foster a new respect for the power of art-house and foreign films, as well as more high concept blockbuster fare. Critics will continue to argue that the doubled category nominations dilutes the value of a Best Picture win… until an unlikely candidate like "Up" or "District 9" goes home with a statue.
Read more at MTV's Movies Blog.
The IMDb top 15 films of the new millennium:
1. "The Dark Knight" (Christopher Nolan, 2008)
2. "The Lord of the Rings: The Return of the King" (Peter Jackson, 2003)
3. "City of God" (Fernando Meirelles, 2003)
4. "The Lord of the Rings: The Fellowship of the Ring" (Peter Jackson, 2001)
5. "Up" (Pete Docter, 2009)
6. "Memento" (Christopher Nolan, 2001)
7. "The Lord of the Rings: The Two Towers" (Peter Jackson, 2002)
8. "WALL-E" (Andrew Stanton, 2008)
9. "Amelie" (Jean-Pierre Jeunet, 2001)
10. "The Departed" (Martin Scorsese, 2006)
11. "The Lives of Others" (Florian Henckel von Donnersmarck, 2006)
12. "The Pianist" (Roman Polanski, 2002)
13. "Spirited Away" (Hayao Miyazaki, 2002)
14. "Eternal Sunshine of the Spotless Mind" (Michel Gondry, 2004)
15. "Requiem for a Dream" (Darren Aronofsky, 2000)