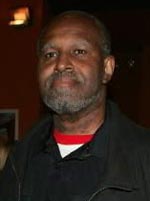 I'm sure Armond White couldn't be more thrilled with the amount of chatter about him this week, and all spurred by one solitary review to boot. It rather puts the lie to the perception that nobody cares about what critics have to say these days.
Now Roger Ebert, generally appointed by America as class captain of the critical artform, has decided to weigh in on the matter, and has come out in defence of White — only to rather confusingly revoke his support overnight.
Ebert backs up White's take on "District 9," agreeing with him that the film ends in "apocalyptic silliness" (Ebert's own review heavily criticizes the third act) and praising him for both his political reading of the material and his off-the-beaten-track film references.
Finally, he stands up for White's supposedly contrarian leanings, and in doing so, points out the stupidity of using Rotten Tomatoes as a barometer of critical worth:
More to the point is White's reputation as a critic who "doesn't like anything." This is not true. It would be more accurate to say he dislikes a great many films approved of by fanboys. The last Tomatoes lynch mob raised against him was for his dislike of "Star Trek." Man, did they hate him for that! You may be surprised to learn that White agrees (or, for that matter, disagrees) with the TomatoMeter exactly 50% of the time.
He continues:
Although I agree that the Meter is no gauge of a critic's quality, it looks to me like White is the epitome of the ideal critic, positioned smack dab in the middle of the scale. What makes him seem so contrarian is that the movies he loves and hates are frequently not the movies most people love and hate. "Nobody has ever heard" of some of the movies he loves. Is it a flaw of a critic if he loves a film you've never heard of?
But after celebrating White as "an intelligent critic and a passionate writer," whose opinion "is often valuable because it is outside the mainstream," Ebert then does an abrupt about-face after looking a little deeper into the specific films to earn White's cheers and jeers in recent years:
On Thursday night I posted in entry in defense of Armond White's review of "District 9." Overnight I received reader comments causing me to rethink that entry … I realized I had to withdraw my overall defense of White. I was not familiar enough with his work. It is baffling to me that a critic could praise "Transformers 2" but not "Synecdoche, NY." Or "Death Race" but not "There Will be Blood." I am forced to conclude that White is, as charged, a troll. A smart and knowing one, but a troll. My defense of his specific review of "District 9" still stands.
I'm sorry, but this doesn't fly, particularly from a writer as usually thoughtful as Ebert. You can't one day commend a critic for an individualist sensibility, and the next day condemn him because it doesn't mesh with yours, however much you find you disagree.
And it's curious that in Ebert's initial piece, he seemed intimate enough with the man's work to lavish such praise on him, but then claimed ignorance of White's well-publicized alternative views on "Transformers 2" or "There Will Be Blood." Does he read Armond White or not? If not, fine … but then why make such a stand in the first place?