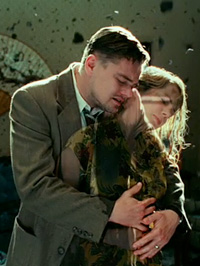 Best Achievement in Film Editing.  It's a difficult phrase to define.  To a large extent, excellence in film editing can be editing which blends into the film, allowing the director's vision, screenwriter's story and actors' performances to shine without interference.  But equally, a film that stands out as a showcase for flashy but motivated construction deserves recognition as well.
What is certain, however, is that in the absence of editors, our films would all be more than three hours long, largely incoherent and/or tremendously boring.
This category has historically displayed a strong correlation to the Best Picture line-up.  Last year marked a return to a typical situation – four of the five films nominated for Best Film Editing were also nominated for Best Picture, with the fifth being an action film.
From 2005 through 2007, however, things were a bit shaken up with a two-to-five ratio.  At the end of the day, however, Best Picture contenders, thrillers and actions films always do quite well here.
The other genre that frequently finds a home in this category is musicals.  Cutting dance numbers coherently and blending between dialogue and songs consistently clearly impresses this branch.  In light of this, I'd call "Nine"'s Claire Simpson the early favorite.  A past winner for "Platoon," she returned to the game after a 19 year absence two years ago with "The Constant Gardener."  Barring the film flopping, I'd say Simpson is good to go.
Another two-time nominee and one-time winner is Joel Cox.  Along with Gary Roach, he will piece together Clint Eastwood's "Invictus" this year.  While this may seem a sure thing, I'd nevertheless urge caution.  To date, Cox has only scored nominations for Eastwood's two Best Picture winners: "Unforgiven" and "Million Dollar Baby."
Totally reliant on his film's performance in the Best Picture category would be Alexandre de Francesci, for "Bright Star."  This Jane Campion effort was very well received at Cannes, leading many (including me) to think it's in contention for a Best Picture berth.  If it succeeds there, this category could follow suit.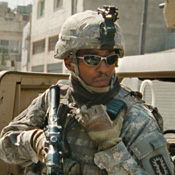 War films do very well in this category.  And in light of the fact that Kathryn Bigelow's "The Hurt Locker" is considered a contender in the big field, I'd be surprised if it failed to make Chris Innis and Bob Murawski contenders.  I would not call the spot assured, of course, but I cannot fathom what could keep them out of the race at this point.
While I'm still not sure what to make of "The Lovely Bones," the film certainly has the potential to be a major player.  Moreover, moving from its narrator's world to the "real" world, not to mention the passage of time, will test the editing skills of Jabez Ollson.  A nomination is certainly possible.
Returning to the action side of things, James Cameron's "Avatar" could be a technical category behemoth.  Many of his past efforts certainly have been.  John Refoua and Stephen E. Rivkin will be in charge of the editing.  I'm not sure how this film will be paced, or the extent to which action will be crucial to its success, but I nevertheless feel confident in saying that, should Cameron deliver, this duo will be in the hunt.
"Public Enemies" has already come and gone and failed to make the impact many were hoping for.  Nevertheless, I remain of the opinion that the film could yet come into play in the crafts categories.  I think the blending of action, if perhaps not suspense, in this story, could bring Jeffrey Ford and Paul Rubell (who received an Oscar nomination for Mann's "Collateral") into contention.
Also from the realm of summer action movies is J. J. Abrams's "Star Trek" reboot. Successful summer action movies show up in this category from time-to-time so I would hardly rule Maryann Brandon and Mary Jo Markey out of contention.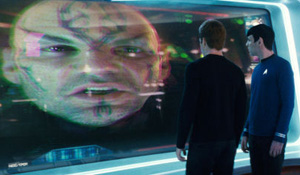 A small film I'm keeping my eye on is Alejandro González Iñárritu's "Biutiful."  Iñárritu's films always pose challenges for editors so if this film catches on, Oscar winner Stephen Mirrione could find himself back in the race.
Also on many people's Best Picture radars is Mira Nair's "Amelia." I'll confess to being skeptical about this film.  But if I'm wrong, AMPAS could easily eat it up.  And an aviation film telling the story of Amelia Earhart certainly sounds like it could make an Oscar nominee out of Allyson C. Johnson.
Lastly, I'll turn to the living legend Thelma Schoonmaker.  She will be cutting Martin Scorsese's thriller "Shutter Island" this year.  The film will have to be tense and suspenseful and it's hard to overstate Schoonmaker's respect amongst her peers. So regardless of whether the film is a Best Picture contender or not, I see her as a likely factor in this year's race.
But who knows?  It's only August.  We'll see how this race develops over the next four months.  I would not be surprised to see titles we're not considering end up in contention.
What are your thoughts on the film editing race?  Have your say in the comments section below!