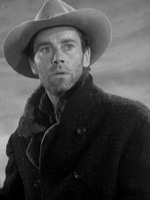 The Academy's recent controversial decision to bump the Best Picture category up to 10 nominees has been mulled over, digested, regurgitated and mulled over again at this point.  There's nothing really new that can be added to the conversation/debate/speculation, but as I was going through my updated Oscar predictions for Monday's column, I suddenly realized I had a film in the predicted 10 that didn't pop up in the predicted five in any other category.
My immediate reaction was, "Well that's silly, Kris, take it out of there.  Or find a feasible place for it elsewhere, too."  After all, while three and four nominations aren't necessarily unheard of for select Best Picture nominees throughout the years…a lone Best Picture nominee?  Really?
But why not?  The dynamic shifts so much with this new paradigm that it's quite feasible for a film, which might not have valiant champions for its various parts, to be one of the most passionately supported efforts for the sum of those parts.  Over the 10 years the Academy tried this experiment between 1932 and 1943, we saw nine films receive single nominations for Best Picture: "She Done Him Wrong" (1932), "Smilin' Through" (1932), "Here Comes the Navy" (1934), "The House of Rothschild" (1934), "Ruggles of Red Gap" (1935), "Libeled Lady" (1938), "Grand Illusion" (1938), "One Foot in Heaven" (1941) and "The Ox-Bow Incident" (1943).
You'll find out the mystery film (which sits at #10 on the chart, mind you) on Monday, though perhaps it's not so hard to guess.  I discovered more and more with this update that I'm anticipating this to be a "time capsule" year for the Academy more than ever.