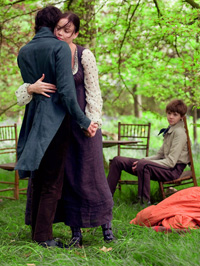 Movie stars are often given much attention for the fashion that they sport off-screen. Seldom does the on-screen attire garner as much publicity.
Nevertheless, the Academy Award for Best Costume Design recognizes those talented men and women who design the threads actors wear on screen. Not only does this work add to the elegance and authenticity of the film, but it can also express the character and the period, mood and setting of the piece.
For the last three years, this category has chosen films which have highlighted the extravagant attire of the upper class from centuries ago. Period films almost always triumph in this field and, in fact, garner the vast majority of nominations, though a spot or two is usually reserved every year for a fantasy effort.
This is also a category which tends to reward designers who have been around a long time, with most nominees every year having been in the race before, although a spot or two is almost always reserved for a newcomer as well. And unlike many other crafts categories, the costume branch does not seem averse to nominating a film which scores in few if any other places.
The most likely nominee this year, if not the most likely winner (sight unseen, of course), might be Janet Patterson for "Bright Star." This Jane Campion effort was very well received at Cannes in May and the crafts look exquisite. Patterson, who landed two of her three previous nominations for Campion collaborations ("The Piano" and "Portrait of a Lady"), looks likely to return to the race after 12 years. I'd be surprised if she failed to be nominated.
Rob Marshall's first two films, "Chicago" and "Memoirs of a Geisha," both took home top honors in this category for the great Colleen Atwood. "Nine" has every bit as much potential to be a showcase for any fashion designer and, assuming Atwood is on board (no confirmation on that yet), she should be back in the hunt once again.
But Atwood has another contender in Michael Mann's "Public Enemies." A handsome 1930s-era gangster film, the threads blended in nicely to the period and the characters without distracting. Even so, lukewarm reception to the film and an overall lack of showiness hardly make this a surefire nominee.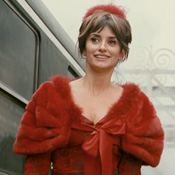 Rivaling Atwood as the AMPAS's most beloved designer of the last decade or so is the great Sandy Powell. Also a two-time winner ("Shakespeare in Love" and "The Aviator"), Powell's threads will be on display in multiple films this year: Julie Taymor's "The Tempest," Martin Scorsese's "Shutter Island" and Jean-Marc Vallee's "The Young Victoria." But the latter effort hasn't exactly been setting the world on fire, while Taymor is quite hit-or-miss (though two of her previous efforts have managed to earn single nominations in this category for respected designers). And Scorsese's film seems the least likely to showcase costumes. We'll have to wait and see what happens.
Milena Canonero, by the way, was all set for a nomination here, one would have thought. But, alas, Universal has bumped "The Wolf Man" to 2010.
Another respected name doing a major project is Jenny Beavan with "Sherlock Holmes." Beavan earned five nominations and a win in less than a decade working with John Bright on Merchant-Ivory films. If Guy Ritchie's Christmas release is the hit the studio is hoping it is (something I personally consider to be a big "if"), she could easily find herself back in the race.
In the hunt for her third nomination is Anna B. Sheppard. Twice cited for Oscar-winning Holocaust movies ("Schindler's List" and "The Pianist"), she will be returning to World War II once more this year with Quentin Tarantino's "Inglourious Basterds." Tarantino is not exactly Oscar-bait, but you never know in this category.
Consolata Boyle pulled off a rare feat here three years ago by earning a nomination for a contemporary film, Stephen Frears's "The Queen." Boyle finds herself collaborating again this year with Frears on "Chéri," which is a more traditional nominee for this category. If the film can survive in any way until year's end, Boyle is its most likely nominee in my opinion. But that remains a big "if."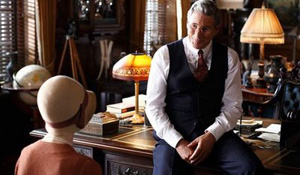 Then there are those seeking their first nomination. Kasia Walicka-Maimone, who probably came relatively close in 2005 for "Capote," will try to earn her first trip to the Kodak with "Amelia." I personally am waiting to see if Mira Nair is actually able to deliver a film that will be well received. (She is very hit-or-miss.)
"An Education," on the other hand, already has a group of dedicated fans, a group that Sony Pictures Classics is obviously hoping will get stronger. Though Odile Dicks-Mireaux's work is unlikely to be as showy as other costumes competing this year, this is nevertheless a clear period piece, so if the film is a major hit, a nod here is a definite a possibility.
Catherine Letterier, on the other hand, has a showcase opportunity with "Choco Before Chanel." The film hasn't lit Europe on fire but it has been enjoyed. Will the film have enough crossover appeal in the US to put Letterier in the race?
I'll end with the same film I finished with last week: James Cameron's "Avatar." Mayes C. Rubeo may come nowhere close to a nomination; I have no idea what form the threads will take. But given the potential for a rich, fantastical world, the possibility is still there.
Three categories down! Tune in next week as we enter August and take on Best Visual Effects!