What's with all the poster action today? I can't keep up. Anyway, in the interests of efficiency, I've paired up the new one-sheets for "Jennifer's Body" and "Inglourious Basterds" (yes, another one) for your viewing pleasure. Why not? After all, they're both advertising blood-spattered comedies from smart-aleck Oscar-winning writers, and they both seem destined to grace a lot of teenage boys' walls, albeit for fairly different reasons.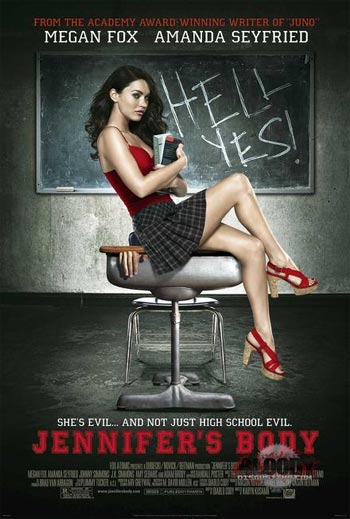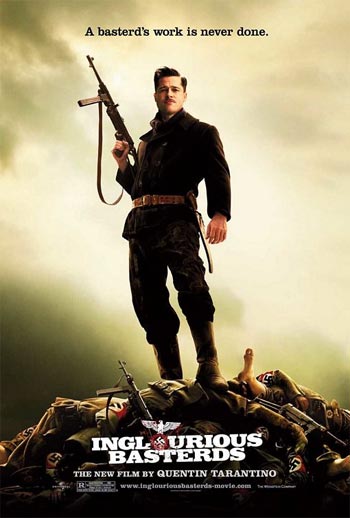 [Source: Bloody Disgusting and Screen Rant]
What they also have in common, of course, is killer taglines: I think we can all agree that very line was the high point of the "Jennifer's Body" trailer, while I'm starting to warm to the way "Inglourious Basterds" is marketing the obtuse misspelling of its title.
Aesthetically speaking, I like the "Basterds" one well enough, though it's not a patch on the beautiful character quartet they unveiled earlier this week. Meanwhile, "Jennifer's Body" shamelessly puts its best assets forward, so to speak … I'm not sure what purpose the "Hell yes!" serves, other than to helpfully vocalize the thoughts of much of its drooling male target audience.