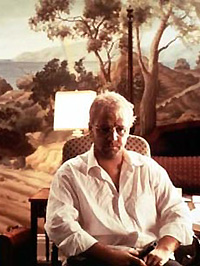 With the forthcoming release of Michael Mann's "Public Enemies" (review) dominating — quite impressively, I might add — the publicity circuit this week, all eyes are on Johnny Depp.  An Ulmer Scale X factor for this character study posing as a summer blockbuster, Depp's performance is sure to draw champions and detractors alike for its delicate, internalized particulars.  But of one thing we can be certain: the work is of a piece with Mann's typically detailed approach to character.
Mann's collaborative process with his actors typically involves something called "character acquisition," a tightly-conceived regimen, of sorts, that gives his films' characters the authentic touch that makes his work so novel.  Many times these details won't even be discussed in the overall narrative, but their background impact on the performer is unmistakable.  Take, for instance, the photos of the childhood home of Tom Cruise's hitman Vincent in "Collateral" that Mann brought to the actor's attention, merely by way of more fully developing the character's clearly complicated formidable years.
The result of this hard work has been a slew of captivating, at times career-best performances from some of the most accomplished actors working today.  A Michael Mann production represents the opportunity to go deeper with a performance and perhaps even learn more about the craft.  Will Smith has frequently discussed his collaboration with Mann as the most rewarding experience of his professional life.  And, as Javier Bardem once told me, "When Michael Mann invites you to his party, you don't turn him down."
So with that, a collective representing the best performances to come from Mann's 10 feature films to date seemed the best way into this week's installment of The Lists.  It's a very personal list, of course, as yours would be.  There are three performances from one film, none from two, and a pair of unconventional supporting turns to shake things up.  After going back through the director's work last week in preparation for the list, even I was surprised my #1 choice was left standing, but regardless of order, see this as a way to compliment a true actor's director.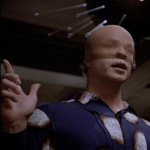 10. Tom Noonan, "Manhunter" (1986)
Mann's adaptation of Thomas Harris's "Red Dragon" was the first installment in the Hannibal Lecter saga.  Brian Cox took on the famed role five years before Anthony Hopkins made it legendary, but more compellingly sewn throughout the narrative of "Manhunter" was Tom Noonan's psychopath Francis Dollarhyde.  A unique blend of vicious angst and gentle inner torment, Noonan captured a truly deranged individual with equal parts idiosyncrasy and human complexity.  When he shares the screen with Joan Allen (in just her second feature film), the character's deepest rifts are fascinatingly illuminated.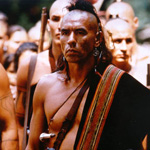 9. Wes Studi, "The Last of the Mohicans" (1992)
A two-time Mann collaborator, actor Wes Studi dominated the screen in the director's adaptation of James Fenimore Cooper's "The Last of the Mohicans."  Mann built an intriguing romance out of compelling performances from Daniel Day-Lewis and Madeline Stowe at the heart of the film, but the narrative is ultimately driven toward its harrowing Chimney Rock conclusion by Studi's relentless native Magua.  Stalking the screen with a burning desire for revenge, Studi's work itself builds toward a delicate moment opposite actress Jodhi May where, if just for an instant, we catch a glimpse of his lost humanity.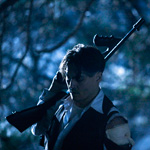 8. Johnny Depp, "Public Enemies" (2009)
In Mann's latest feature, heartthrob Johnny Depp — whose talents long ago shed that pejorative — gives perhaps his finest performance yet in "Public Enemies."  As Depression-era gangster John Dillinger, he simmers underneath an unspoken specter of obsolescence, the rise of organized crime slowly leaving him no place in the world.  His impassioned lust for life clashes with that sense of foreboding somewhere deep down inside, making for, from an observation standpoint, one of the more fascinating Mann-directed portrayals.  Depp makes his on-screen charisma work to his advantage here in unexpected ways.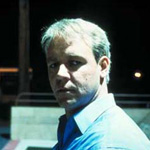 7. Russell Crowe, "The Insider" (1999)
Russell Crowe's performance as former tobacco scientist and Fortune 500 whistle blower Jeffrey Wigand in "The Insider" was the one singled out by most awards-giving bodies in the fall of 1999, but ironically, it didn't prove as compelling to me as other portrayals display.  That shouldn't be a mark against the work, of course, which was considerably authentic and still Crowe's finest hour.  The actor was fresh off of a star-making turn in Curtis Hanson's "L.A. Confidential" and he made the most of the opportunity, digging under the skin of a haunted, ultimately somewhat tragic figure who was nevertheless a hero.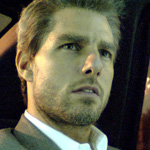 6. Tom Cruise, "Collateral" (2004)
Burned out on biopic material in the wake of "The Insider" and 2001's "Ali," Mann turned to material that would allow more creative freedom in Stuart Beattie's "Collateral," a script that featured a profound opportunity for whoever lande the role of Vincent, a contract killer checking off his list on the streets of Los Angeles.  Jamie Foxx's supporting turn as a cab driver-turned chauffeur drew the most praise, which is unfortunate since I wouldn't call it top-tier work.  But Tom Cruise's performance as Vincent was electrifying, the dialog sliding off his tongue as he consistently betrays deep, meaningful emotional scars.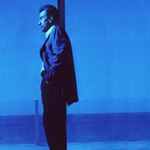 5. Robert De Niro, "Heat" (1995)
Mann's greatest opus to date is a project he cherished so much he filmed it twice (TV's "L.A. Takedown").  Much of that personal obsession certainly was mirrored in the film's two leads, but it was Robert De Niro's thieving professional Neil McCauley that moved the needle most.  Capturing the mindset of a — perhaps unhealthily — detached criminal, De Niro put forth a very understated portrayal, one that doesn't typically get its proper due but is probably one of the legend's most complete performances yet.  Calculated, driven, no-nonsense, but undeniably human — Mann's characters in a nutshell.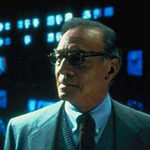 4. Christopher Plummer, "The Insider" (1999)
Christopher Plummer's failure to receive an Oscar nomination for the 1999's best supporting performance in "The Insider" is one of the Academy's darkest hours, in my book.  As "60 Minutes" front man Mike Wallace, Plummer not only captured the cadence necessary to sell his work to a discerning audience, but the deeper particulars that drove the man, making him a fully fleshed-out character of high drama.  His most compelling moments might be in the day-to-day activities of a working news man, but Plummer certainly had his share of fire and brimstone to dish out along the way.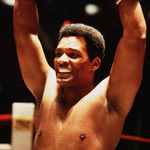 3. Will Smith, "Ali" (2001)
"Ali" perhaps belongs among Mann's top three or four films, an unconventional biopic with an unconventional approach to the narrative with, but of course, an unconventional choice for the iconic lead character.  Will Smith trained for nearly a year before production began, five days a week, six hours a day, running in combat boots through snow, lifting weights, boxing, etc.  If that doesn't say commitment, I don't know what does.  He also nailed speech patterns without resorting to impersonation and, above all, found the rhythms of an unlikely hero who wouldn't be told how to live his life.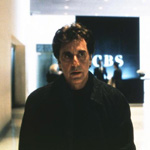 2. Al Pacino, "The Insider" (1999)
Al Pacino's performance in "The Insider" found no love in the awards circuit in 1999.  Even Christopher Plummer received this critical laurel or that, but Pacino somehow was forgotten entirely.  It's unfortunate because his was the best, most thoroughly realized performance in the film.  As CBS journalist Lowell Bergman, Pacino found the right balance of professional urgency and calming stewardship opposite Russell Crowe's uneasy whistle blower.  That might have been a tall enough order for most actors, but Pacino also embossed Bergman's personal struggle, his conscience terrorized by the actions of his employer.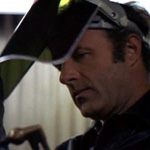 1. James Caan, "Thief" (1981)
Considering the chronological order, "Thief" was the first film I revisited for this retrospective, and surprisingly, James Caan's lead performance (his best work ever) stood the test of Mann's highly accomplished portfolio to top this list of performances.  More than any other actor here, Caan was perhaps most assisted by Mann's manner of filming, forcing observation of the character's incredibly detailed work ethic as a high-end burglar.  But as expected, there were so many avenues to explore in the character, many of them writ large in a lengthy but compelling diner monologue that cemented the notion that Caan, in Mann's feature debut, offered the finest performance of the director's catalog.
And that's how it breaks down for me, but what about you.  What are your favorite performances from Michael Mann's films?  Have you say in the comments section below!