Mr. Gittes and Zach are the big winners from our "Public Enemies" contests and the proud owners of a new poster.  Gittes nailed the trivia question, which regarded Michael Mann's "Arms and the Man" project, developed out of talks with journalist Lowell Bergman before "The Insider" came to fruition.  Zach, meanwhile, won out in the thin caption contest field with the following zinger: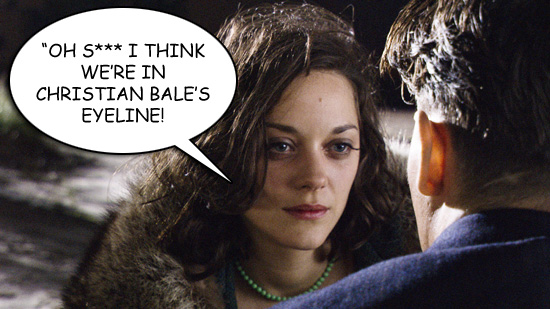 Emails have been sent to the addresses provided when you commented, guys.  If there's a better email address, let me know.  We'll get the posters to you asap.
Thanks to everyone for participating!