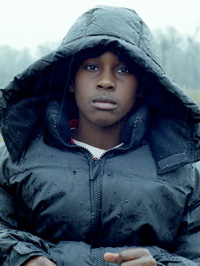 To me, "great cinema" means something I haven't seen before or something I have seen before presented in a new way. With 110 years of motion pictures behind us, it's becoming increasingly difficult to meet those standards, especially since filmmakers find it a lot easier to give in to preconceived notions of story structure, character arcs and tidy resolutions than to try and present something truly unique on the screen. So more often than not, when something new comes along, a new filmmaker unhinged to big money or heavy reputations is brought along with it.
Actually researching the titles eligible for inclusion made me realize just how few great debut films there really are, let alone in this decade. Most great filmmakers needed at least one title or two to really get their bearings straight. M. Night Shyamalan, Christopher Nolan, Michel Gondry, David Fincher and Alexander Payne all come to mind. Not everyone can be Spike Jonze after all.
That said, there's also something amazing and beautiful about catching an artist at their most raw and naïve. Often, the only way to rewrite the rulebook is to be unaware that you are breaking any rules in the first place. When it comes to art, the line between genius and stupidity can be nearly invisible. For example, a film that came close to making this list was "Anchorman: The Legend of Ron Burgandy." Less a movie than a patchwork of scenes and caricatures, Adam McKay clearly had no specific vision for this thing since an entire second movie was constructed out of deleted scenes. But what he came up with benefits from a legitimate sense of anarchy that isn't present in any of his or Will Ferrell's subsequent work. And from Chaplin and Keaton to Johnny Knoxville and Sacha Baron Cohen, the cornerstone of great comedy has been anarchy.
Let's get the obvious out of the way. This list may be a bit premature as there are six whole months left for some obnoxiously talented filmmaker to set my world on fire with their debut work and I'm denying him or her a rightful spot on this list. Well, what are you gonna do? It's not like I've seen all the films eligible for inclusion released up until this point anyway. I'm taking my chances. And before I get stick in the comments, believe me, I was surprised and disappointed that no foreign film made the list. It's not that I didn't see many; it's just that I didn't see any that deserved it. And yes, I've seen "Amores Perros."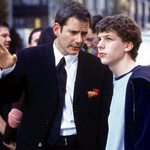 10. "Roger Dodger" (Dylan Kidd, 2002)
Writer/director Dylan Kidd took one of the oldest stories in the book — two people with opposite worldviews form an improbable connection, teach each other lessons about life — and made it fresh through restraint, focus and wonderful characterization. Campbell Scott received Oscar buzz but no nomination for his fantastic (pre-Don Draper) performance as a lonely lothario earning his living in the advertising business. Jesse Eisenberg, as his innocent nephew, debuted the screen persona that he still carries to this day and has never been better. It even manages to get away with a freeze frame ending.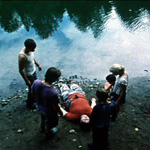 9. "Mean Creek" (Jacob Aaron Estes, 2004)
Mixing elements of drama, comedy, thriller, mystery and morality play, "Mean Creek" is a startling juggling act from a writer/director who was just 31 at the time. The story of a harmless prank gone horribly wrong, it is a testament to his skills as a writer that we as an audience directly and alternately sympathize with the victim and the victimizers as the film chugs along. Having directed his debut with a real panache for tone and pacing, Jacob Estes has yet to issue a follow-up but is apparently in pre-production on a black comedy starring Laura Linney and James McAvoy.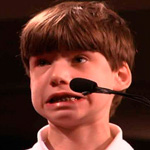 8. "Spellbound" (Jeffrey Blitz, 2002)
This unassuming charmer effectively started the "competition documentary" subgenre that has saturated the medium recently. See "Pressure Cooker" in theaters right now for example. Jeffrey Blitz merely found the inherent drama where others hadn't thought to look and crafted a story about American idealism through the eyes of some of its brightest children. Who can forget Harry Altman, a manic 10-year-old who thoroughly proves life is stranger than fiction? But it's the parents who provide much of the emotional backbone to the story through everything from comic relief to harsh juxtaposition of opportunity.
7. "Ballast" (Lance Hammer, 2008)
One thing that works in the favor of new directors is anonymity. After seeing a work of such power as "Ballast" and THEN finding out how little the filmmaker has in common with his subjects simply adds to the impression. On the surface, it's a slice of life tale of poverty in the Mississippi Delta but in reality, there are deep psychological issues being explored by Hammer and his cast of mostly non-professionals. The environment seeps out of every frame and even though the influences are clear (one of two films on this list to heavily borrow from Charles Burnett's "Killer of Sheep"), the result is entirely original.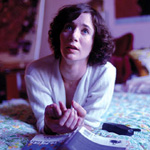 6. "Me and You and Everyone We Know" (Miranda July, 2005)
As a young, indie rock listening, thrift store shopping citizen, it might be painfully obvious that I would love this film. But as someone who typically finds the word "quirky" to be a pejorative when it comes to movies, I was quite surprised by how taken I was with it. Quirky doesn't even begin to describe it but the key is that as a filmmaker, July genuinely seems to both love and belong with each and every one of these characters. Which is why "Bottle Rocket" works 100% and "The Life Aquatic with Steve Zissou" is a disaster. Bonus points for realistic children characters, not just mini-adults played by children. ))<>((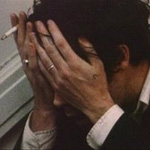 5. "Frownland" (Ronald Bronstein, 2007)
It's safe to assume that this is the least seen amongst my top 10 as no distributor wanted to touch it with a ten foot pole. If you've seen the film, you know why and it has nothing to do with quality. Ronald Bronstein's uncompromising portrait of an outcast has you ready to cry uncle after the first five minutes spent with him. But the more the film progresses, the more we come to understand and identify with the character and his struggle to connect. It's a movie that absolutely could not have been made by anybody but Bronstein and his refusal to judge or comment on that character is what makes it work.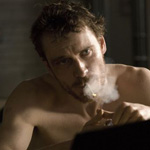 4. "Hunger" (Steve McQueen, 2008)
Easily the most assured debut on the list. If I didn't know any better I would assume that Steve McQueen (no, not that one) had been directing for years. In truth, he sort of has, but in experimental media and other formats. Tackling an issue as large as the troubles between Ireland and Britain and doing it with such remarkable artistry in your first try is almost depressing to aspiring filmmakers like myself. Almost dialogue free for 2/3 of the runtime and featuring some of the most astonishing cinematography in recent memory, I can't recommend it enough despite being a somewhat unpleasant viewing experience.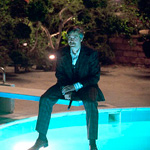 3. "Confessions of a Dangerous Mind" (George Clooney, 2002)
Everyone knows that actors really want to be directors but rarely do they possess the visual imagination, storytelling ingenuity or playful sense of timing that George Clooney showcased here. Any Charlie Kaufman script is a daunting piece of material to conceptualize, but Clooney owns this story from the first beautiful, stylized frame to the last. Utilizing camera tricks from the olden days of live television is just one of the genius (and appropriate) ways he makes the movie sing and though it proved too edgy for the Academy, the juxtaposition it provided for his work on "Good Night, and Good Luck." couldn't have hurt.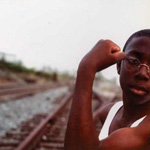 2. "George Washington" (David Gordon Green, 2000)
David Gordon Green began the decade with a rejection letter from Sundance and he will end it in Ireland filming a $50 million movie with Natalie Portman, James Franco and some CGI dragons. Never would one predict that career for him based on this debut, though you wouldn't be surprised to learn Terrence Malick would produce his third feature. Poetic, deliberate and spiritual, the story is…not the point. Completely devoid of stereotypes, Green painted a picture of a very different South than Hollywood was doling out and he did it with mostly non-professional child actors and gorgeous cinematography courtesy of Tim Orr.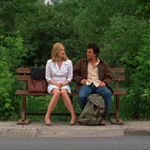 1. "You Can Count on Me" (Kenneth Lonergan, 2000)
The fact that this movie is stamped so indelibly with Kenneth Lonergan's voice probably has much more to do with his writing than directing, but he sure didn't get in the way of the material or his actors. And what actors! Mark Ruffalo gives perhaps my favorite performance of the decade and Laura Linney has never been better. Not to mention terrific work from Matthew Broderick and Rory Culkin in meaty supporting roles. The direction is simplicity itself but that doesn't make it any less impressive. Notice the way he stages scenes, often beginning them just after the moment that every other filmmaker would consider the meat (a marriage proposal being one example). It's a movie brimming with honesty, heart, and brains, and I have no trouble calling it the finest directorial debut of the decade. Now if we could only get a look at "Margaret."
What are your picks for the decade's greatest directorial debuts?  Have your say in the comments section below!