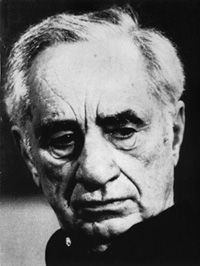 So many of today's youth have not seen films made before the year they were born and they are missing so much. I remember being 18 and spending some time with my girlfriend at the time at her job, which allowed for me to get a lot of reading done. One of her co-workers expressed some surprise that I was reading Charlie Chaplin's autobiography.  "Do you have to know everything about movies John?" Without hesitation I answered, "yes," and still feel that way.  The great directors of cinema past and present knew as much as they could ABOUT cinema past and present.  Aspiring filmmakers should certainly take their cue.
Once, while showing "Psycho" in my film history class, a student suddenly shouted, "Marcellus Wallace and Butch…man Tarantino lifted this," and he was right. There is a scene in the film where Marion Crane encounters her boss crossing a street in much the same manner Butch encounters Marcellus in "Pulp Fiction."  It's small but I'm so happy someone in that class picked it up.  You have to know where you've been to understand where you are and, certainly, where you're going.
There is a retro-interest in Elia Kazan, the great director of the 1950s, that I find quite thrilling.  Known as a bi-coastal director, Kazan enjoyed great success in film as well as stage, helming some of the first productions of the greatest plays of the 20th century, including "All My Sons," "Death of a Salesman," "A Streetcar Named Desire" and "Cat on a Hot Tin Roof."  He would direct the film version of "A Streetcar Named Desire" in 1951 to great acclaim.
No other director before Kazan so understood the art of acting and was able to work with actors in the manner he did. He was among the first directors to make the actor part of the creative team, listening to his or her ideas and admitting when he had actually been wrong. It was unheard of for directors such as John Ford, William Wyler, Chaplin or Orson Welles to admit being wrong — they never were in their minds — but Kazan had no fear, believing the creative process allowed for error.
Having been trained as an actor befor he became a documentary filmmaker, Kazan understood the actor's process, but as a director he wanted to be more than just the sort of director who blocked talent; he wanted to work with actors to create something as realistic as possible. Though he started his career as a director with Method Acting guru Lee Strasberg, the two parted ways when Kazan began evolving the style. Kazan went off to direct with his new ideas about the Method and found great success, winning two Academy Awards, Tony Awards and in 1999, under the cloud of controversey, an Academy Award for Lifetime Achievement.
For years it has not been fashionable to admire Kazan, or at least not to admit such a thing, and I cannot tell you how many arguments I have gotten into about my admiration for the man's artistry. Like the rest of us that walk the planet, Kazan was flawed, the difference being his flaws were put on public display.
Two new books on Kazan have been released recently.  "Elia Kazan: The Cinema of an American Outsider" by Brian Neve hit shelves a few weeks ago, followed by "Kazan on Directing," with a preface from Martin Scorsese, no less, containing the notes from Kazan's own notebooks detailing his directions, analysis and suggestions for the plays and films he directed. Talk about a treasure trove of details into a great directors mind!
Like it or not, controversey or not, Kazan was among the greatest directors of all time, the first great American realist, fuelled by a love of for what was real and authentic, which he brought to his films. He pulled Oscar nominated or winning performances out of Marlon Brando, Karl Malden, Rod Steiger, Vivien Leigh, Gregory Peck, John Garfield, Eva Marie Saint, Kim Hunter, Anthony Quinn, James Dean and Lee J. Cobb, to name a few.  He believed in the Method but broke from the hardcore practices of Strasberg because he felt it had evolved beyond the Russian Stanislavski technique as actors became more aware of their abilities and were more involved in their performance. Kazan believed the text, not the past of the actor playing the role, was the greatest key to the character, and he pursued that in his work.
Due to Kazan's testifying before the House Un-American Activities Committee (HUAAC) run by paranoid Commie hunter Joseph McCarthy, the director was despised by many in the business who felt he should have refused to speak. Many agree with that, but equally, those same people have likely never been placed in the same position, terrorized under threat of your career being taken away. Kazan did not give them a single name they did not already have, and he was not alone in testifying in front of HUAAC, but because he was the director and highest profile industry name, he was attacked for his actions.
It is true Kazan could have done what playwright Arthur Miller did and gone to jail for contempt of court for refusing, but the studio heads TOLD Kazan to co-operate, and at that time, they ran Hollywood. So he did and he paid for it for the rest of his life, his brilliant career and work forever in the shadow of his political actions. When he was awarded that Oscar in 1999, several of the attendees at the show stood and applauded, Karl Malden and Warren Beatty among them.  Ed Harris and Nick Nolte sat there famously stone-faced.  But while that is their right, certainly one can distinguish between the man and his art?
Kazan made no apology for what he did in his superb autobiography "A Life," nor did he reference the incident when accepting his Oscar in 1999.  He merely accepted the honor, this frail man, and offered, "Thank you, and now I can just fade away."  Four years later, he did just that.
Kazan directed some of the greatest films of all time, superb studies of life in America as real as he could make them at that time in history. His films were gritty and authentic, filled with characters we felt we knew or had encountered in life, populated with brilliant performances.  Like him, hate him, admire him, despise him, it cannot be denied his work had an extraordinary impact on so many to follow. Look at the films of Martin Scorsese, Sidney Lumet, Francis Ford Coppola, Barry Levinson and countless others.  It is my greatest hope that his work is not forgotten and that through his films and the books being written about him, his legacy as an artist (not his political beliefs) carries on.