Lots of "Tonight Show" talk this week.  I would apologize but, at the same time, come on, it's transition week.  Plenty to discuss.
The guys over at Serious Lunch (via Joe Quesada's Twitter page and Gizmodo) have either stumbled onto a coincidence or an awesome ode to the Mushroom Kingdom.  If you've been watching the show this week, you've probably noticed the nifty stained glass backdrop that appears during O'Brien's opening monologue. It seems the design may have been inspired by elements from the Super Mario Bros. video game series.
I don't know, I think it's way, way too similar to be a coincidence.  You have a look and decide: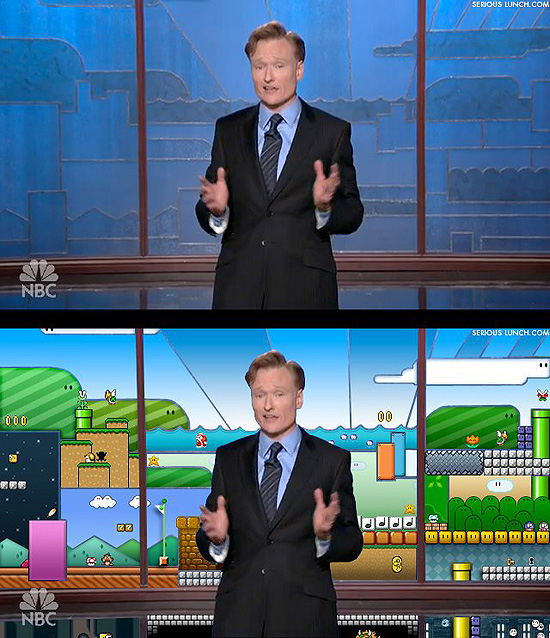 This animated gif really seals the deal for me.  AWESOME.