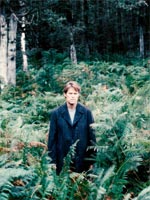 • Scandalising media and polarising critics, Lars Von Trier's "Antichrist" emerged as the undisputed talking-point of the Cannes Film Festival.
• That firestorm even managed to overshadow the Cannes debut of Quentin Tarantino's divisive "Inglourious Basterds."
• In other news from the Croisette, "A Prophet" impressed critics, while "Taking Woodstock" took a hit.
• We celebrated the start of summer (and provoked some argument) with a list of the all-time Top 10 action sequences.
• Unfortunately, our review deems "Terminator Salvation" unlikely to earn a place on any such future lists.
• In the wake of that disappointment, "Up" happily lived up to expectations.
• In box office news, "Angels and Demons" turned out to be a pale shadow of its predecessor.
• This week's edition of Page to Screen reviewed the literary source for Jason Reitman's upcoming comedy "Up in the Air."
• John delved further through his personal cinematic treasure trove, returning to the 1990s, and reappraising last year's "Revolutionary Road."