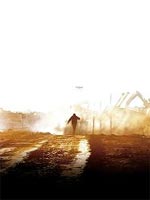 Oscar talk hasn't surfaced that much on the Croisette this year, with "Bright Star" the only competition title prompting much speculation from the pundits. Roger Ebert, however, believes he has spotted an under-the-radar title that we'll still be discussing come February:
I think I may have just seen the 2010 Oscar winner for best foreign film. Whether it will win the Palme d'Or here at Cannes is another matter. It may be too much of a movie movie. It's named "A l'origine" ("In the Beginning") by Xavier Giannoli, and is one of several titles I want to discuss in a little festival catch-up.

This is one of those movies that catches you in its spell. It's a hell of a story. There's a difference between caring what happens in a movie, and merely waiting to see what will happen.
As someone who thoroughly enjoyed Giannoli's gentle character study "The Singer," I'm pleased to hear good word for the new film. Still, Ebert's statement is surprising for several reasons, not the least of which is that "In the Beginning," a comic fable about a con man who devises a plan to build a highway in a small French town, has enjoyed a mixed critical reception so far.
The American trades seem quite impressed, with the Hollywood Reporter drawing favorable comparisons to "Being There," while Variety calls it "a smooth, good-looking package." Others, however, have complained that the 155-minute running time is a serious hindrance.
It's certainly not the most buzzed-about French entry in the competition, with Jacques Audiard's "A Prophet" and, to a lesser extent, Alain Resnais's "Wild Grass" garnering rather more attention. And this is but one festival — as was the case last year, it looks like the French selection committee will have a rich array of choices for their Oscar candidate.