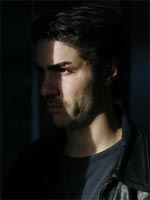 Ang Lee may have struck out, but happily, another of my favorite auteurs in the Cannes lineup has had better luck today. I mentioned earlier this week that Jacques Audiard's prison drama "A Prophet" was one of the Competition titles I was most personally interested in, and the reviews from today's press screening justify my faith.
Like Audiard's superb "The Beat That My Heart Skipped," the film appears to be another genre-infused exercise, though with a broader, grittier touch than that delicate character study — and Screen Daily's Jonathan Romney thinks that shift could pay strong commercial dividends:
(Audiard's) violent, gripping prison drama A Prophet shows him extending his range with unimpeachable command. The story of a gauche young inmate who rises through the criminal ranks to become a formidable player, A Prophet works both as hard-edged, painstaking detailed social realism and as a compelling genre entertainment.

The film should have the same international appeal as last year's Cannes crime hit Gomorrah. Its unapologetically testosterone-laden tenor will give the film a resonance way beyond the international art-house constituency that embraced Audiard's last film, The Beat That My Heart Skipped.
That's the general tone of most of the reviews, with some suggesting that the 150-minute film needs some pruning. Variety's take:
A tough, absorbingly intricate account of a young French-Arab thug's improbable education behind bars. Applying his jangly aesthetic to a broader canvas than usual, Audiard navigates his protagonist through a grotty, at times overcrowded labyrinth of racially divided gang factions and roughly sketched-in crooks and cons.

A certain mechanical quality inevitably seeps in as the web of conflicting allegiances takes on a dizzying complexity … Offsetting these qualities are the tale's headlong momentum, Audiard's flair for pulse-pounding setpieces and the intensely physical lead performance of Rahim, who holds the screen in a role that tends more toward recessive, inward-looking moments than showy ones.
The "Gomorrah" comparison is a promising one, though I wonder if it sounds a little genre-tinged for the Palme d'Or. (To be honest, I think all this year's French entrants are up against it — with the country accounting for last year's champ and this year's jury president, I'm guessing the jury might want to avoid accusations of favoritism.) But Audiard makes films for audiences first — this sounds like one to look forward to.