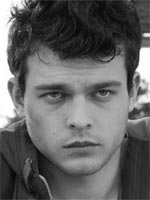 Following its Cannes premiere, Francis Ford Coppola's "Tetro" has been greeted with something of a collective shrug by the critical community. Most of the reviews appear to follow the lead of Todd McCarthy's mixed Variety take, in which he praised the cinematography and the performance of relative newcomer Alden Ehrenreich, but largely dismissed it as "a work of modest ambition and appeal … the pale product of an over-tilled field."
Screen International's Lee Marshall is slightly more enthusiastic, crediting the cast with saving "all but the most cringeworthy lines," and declaring — not entirely in a negative way — that the film has the "melodramatic sweep and overwrought tone of an opera libretto." indieWIRE's Eric Kohn also sits squarely in the middle, suggesting the film has the look and feel of a promising debut effort, but is only "mildly interesting" from a director of Coppola's stature.
Only Kirk Honeycutt at the Hollywood Reporter sounds really enthused about the film, despite some reservations:
As a critic, it feels good to write positively about one of the American cinema's lost directors… "Tetro" erases that memory (of "Youth Without Youth"). It has style to burn, eye-catching acting by an international cast and a story that harkens back to many literary classic with its themes of a family torn apart, brothers in conflict and a son's rivalry with a towering father figure.

The film is more than a little self-conscious …Yet somehow the piece comes off as derivative but also original. While living and working in Argentina to make this film, he absorbed enough local color to imagine a fresh, authentic tale of stymied creativity — a subject he certainly would be familiar with — and familial conflict.
Probably not the comeback that some people were hoping for. But then, some people will consistently hope for the impossible.