If you're wondering, "What the heck is 'Precious,'" allow me to remind you that the Sundance sensation "Push: Based on a Novel by Sapphire" was re-titled in the wake of that silly effects movie, also called "Push," earlier in the year.  As Cannes starts to heat up, perhaps bringing a host of awards contenders into the picture, Lionsgate has smartly decided to remind us all of this little Oscar hopeful by unleashing a stunning new teaser poster and the first trailer for the film.
The poster is immediately reminiscent of the work of designer Saul Bass, and though you wouldn't expect an image that seems to be marketing a thriller to work so well, it somehow pulls it off: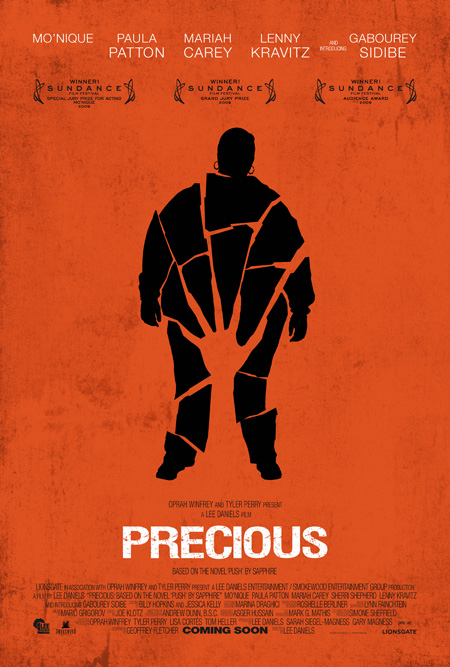 The trailer, meanwhile, does a fine job of selling the film without falling into the trap of marketing to urban audiences with too heavy a hand. It clearly showcases what looks to be a star-making performance from Gabourey Sidibe and, of course, Mo'Nique, a frontrunner for Best Supporting Actress recognition since January.
The trailer premiered exclusively on the official websites of Oprah Winfrey and Tyler Perry, each of them supporting the film's distribution.  Additionally, it seems the film's official title is now "Precious: Based on the Novel 'Push' by Sapphire."  Too much.  Stick with "Precious."