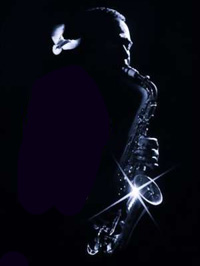 For me, no decade was as overall weak for films as the 1980s, a 10-year span when bad movies made a fortune good ones went unnoticed. Of course there were exceptions to that rule.  "Amadeus," "E.T.: The Extra-Terrestrial" and "Platoon" were brilliant productions that also scored at the box office, but more often than not, great films were discovered on video, sometimes years after release.
A quick glance at the decade will show you that "Raging Bull" was not hailed as a masterpiece right away, and was by all acounts a failure at the box office, as was Warren Beatty's masterful "Reds." Phillip Kaufman's extraordinary space adventure "The Right Stuff" had all the makings of a great American film (which it was and remains) and a box office smash, but sadly never found an audience, falling by the wayside in the summer of 1983. Audiences were flocking to see junk like "Flashdance," "Footloose," "Top Gun" and "Dirty Dancing" while many great films opened and closed without causing a ripple.
I went back through the 1980s recently and re-visited 15 films that deserved attention when they were released, deserved Academy Award nominations (or more than they got), and certainly should have found an audience at the time of their release. Many of them were admired by critics, but I have left out the obvious — "Raging Bull,"  "Blade Runner," etc. — to include smaller films that need a little love. Here they are, in no particular order…
"Pennies from Heaven" was a wild musical from Herbert Ross with Steve Martin as a sheet music salesman during the Depression who cheats on his timid wife and impregnates a schoolteacher (Bernadette Peters). The film is often bleak and sometimes depressing but there are moments that light the screen as the characters lip-synch songs from the time.  Martin was a revelation and Peters is wonderful. In a startling cameo, Christopher Walken does a stunning song and dance as Peters's pimp, very nearly stealing the film. Pauline Kael called this "the most emotional movie musical ever made."
"True Confessions" brought Robert Duvall and Robert De Niro together as brothers, Duvall a tough-as-nails cop, De Niro a priest on the way up, often turning a blind eye to the corruption he sees. When a young girl is butchered, Duvall knows that somehow the church is involved and makes it clear to his brother he is going after whoever was responsible. The film is directed with subtle beauty by Ulu Grosbard.  Duvall gives one of his best performances, while De Niro is remarkably muted and effective. So much is said in the film's silences. The final sequence between the brothers is heartbreaking. One of the year's best and it is criminal that the two actors were not nominated for their work.
"The Postman Always Rings Twice" brings raw carnality to the screen in the form of Jessica Lange.  "King Kong" was finally forgotten (or at least forgiven). She is extraordinary, giving a performance that blew doors open for her.  She and Nicholson are hot together in this bleak but powerful film, nicely directed by Bob Rafelson and boasting stunning cinematography.
"Blow Out" I covered a couple of weeks ago but it is worth mentioning it again as one of the decade's best films, one of Brian De Palma's greatest achievements and certainly one of Travolta's very best performances.
"Sophie's Choice" did indeed win Meryl Streep an Oscar and every other award imaginable but sadly the film was ignored elsewhere. Director Alan J. Pakula lovingly adapted the Styron novel (some felt too lovingly) and brought the film to vivid life. Beyond Streep's acting showcase, Kevin Kline was electrifying as Nathan, her brilliant but quite mad lover and Peter McNeil was wonderful as Stingo, the Southern writer who loves Streep's Sophie. Superbly shot, Pakula did a perfect job with the film and should have been nominated for Best Director.  The movie is a masterpiece.
"Shoot the Moon" is the best film ever made about divorce, and I include the esteemed "Kramer vs. Kramer" in there.  In Alan Parker's painful film, Albert Finney and Diane Keaton are the couple who split, leaving their home a site of open wounds and devastation, in particular the eldest daughter, portrayed by the late Dana Hill. Finney was never better as George, angriest at himself for the pain he has caused his family, and Keaton was Oscar-worthy as Fait, his wounded wife. It's a difficult film to watch, but utterly brilliant.
"Under Fire" is a magnificent political film directed by Roger Spottiswoode that gets under your skin quickly and stays there. The realism is such that you can almost smell the heat of the jungles where this group of journalists moves about looking for the next big news story. Nick Nolte was never better than he is here as a photojournalist, while Gene Hackman is superb as a doomed anchor. Ed Harris gives a jaunty performance as a happy psychopathic mercenary who has lost sight of whose side he is on. The film has stunning cinematography and one of the finest scores I have ever heard. Another masterpiece.
"Once Upon a Time in America" might be Sergio Leone's great work. A dark and twisted tale of a group of Jewish gangsters spanning three decades between the 1930s and 1960s and the betrayals that impact all of their lives. Much of the film focuses on Noodles (Robert De Niro) and hot head Max (James Woods) and their life-long relationship that turns toxic after a betrayal. De Niro gives one of his finest performances and Woods is terrific. There are loads of great actors in this film including Joe Pesci, Treat Williams and Tuesday Weld. Elizabeth McGovern is miscast but that is a small quibble.  Make sure you see Leone's four-hour version.
"The Stunt Man" features Peter O'Toole at his best as Eli Cross, a slightly mad movie director in the midst of making a WWI classic when a fugitive stumbles onto his set at the exact time a stunt man dies. Through the magic of the movies the man is seduced into working for Cross, though he is never sure if Cross would kill him for the good of his film. O'Toole is superb in quite possibly the best movie ever made about movies.
"At Close Range" is devastating in its raw power. Based on a true story the film features Christopher Walken in his best performance as a criminal who brings his sons, portrayed by Sean and Christoipher Penn into his world, with terrible consequences. Sean Penn is equally remarkable, as the son who realizes his father is a cold blooded killer and he wants no part of that world. It's just amazing to see these two actors going toe-to-toe, and of all people Madonna wrote a song and helped score the film's haunting theme. Walken is truly terrifying as a sociopath who sees his own sons as expendable.
"The Mosquito Coast" failed with audiences because they were not ready to see Harrison Ford in this type of role. Peter Weirs film is a marvelous work, dark and angry, with Ford taking the risks all actors should embrace in their careers. Ford stars as Alley Fox, an inventor sick of consumerism and corporate America who buys an island in the tropics and sets about creating his own Utopia. Of course civilization creeps in and his paradise is destroyed, with horrific costs, driving Fox more insane than he already was. Ford doiminates the film, and Oscar should have noticed.
"Empire of the Sun" is Steven Spielberg's second best film after "E.T.: The Extra-Terrestrial.  Rave reviews greeted the film upon release.  It won the National Board of Review awards for Best Film and Best Director and then failed to capitalize at the Oscars. I thought in 1987 it was a masterpiece and think the same today. Based on J.G. Ballard's experiences in a Japanese POW camp, the film stars a young Christian Bale as Jim, who is esparated from his parents as they try to leave Shang-Hai. He is left to grow up and try to survive the war in the camp, and at the end of the film, when he closes his eyes…brilliant.
"Hope and Glory" was another war film released in 1987 based on director John Boorman's experiences in England during the war. Both intensely dramatic and often quite comic, the film sees war through the eyes of children, who see the destruction of their school as time off, never worrying or thinking about the lives lost inside. With a joyful "Thank you, Adolf," they get an extended summer vacation. This is Boorman's best work and a wonderful film experience.
"Bird" won an Oscar for Best Sound and the wrath of critic Pauline Kael, who attacked the film with no mercy, something she often did where director and actor Clint Eastwood was concerned. What she missed, if I dare, was the fact that Eastwood made a film about a jazz legend like a fine piece of jazz itself, non-linear, with a metaphoric symbol flying through the air and a performance from Forest Whitaker that won him the Best Actor prize at Cannes and a Golden Globe nomination, but no attention from the Academy. The film is dark, like the jazz clubs it prowls, seeing the genius of Charlie Parker through the smoky haze of the musical underworld.
"Casualties of War" took 15 years to bring to the screen. Based on a 1969 article in The New York Times, the film explores blatant abuse of power when a platoon of American soldiers kidnap, rape and murder a young Vietnamese woman for no other reason than they can. Fueled by the rage of being denied liberty, the Sargeant, played with menace by Sean Penn, orders the action and is stunned when one member of his platoon, played by Michael J. Fox, refuses to take part.  Penn is frightening and Fox, a surprise casting choice, is very good as the conscience of the film. This is one of De Palma's best films, and it opened and closed within weeks.
What are some of your favorite under-appreciated gems from the 1980s?  Have your say in the comments section below!