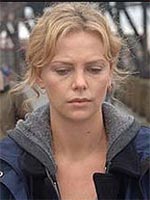 I've been meaning to review Guillermo Arriaga's directorial debut ever since I saw it two weeks ago, but for some reason, my thoughts on the film just won't settle into place.
It's not a case of the film being particularly challenging or impenetrable — it's Arriaga's most structurally simple work to date, and arguably his most middlebrow too. I am, however, having trouble gauging precisely what the renowned screenwriter's aspirations for the project were.
If his intention was to make a searching character study for an arthouse audience, one that examines the occasionally mirroring intricacies of mother-daughter relationships from opposite ends of a slow-burning narrative candle, I'd have to deem the film an ambitious misfire, one that is too transparent in structure and thin in characterisation to bear the weight of its literary tropes.
It is possible, however, that for his first outing in the director's chair, the creator of such opaque, thematically dense narratives as "Amores Perros" and "21 Grams" was looking to safely downshift gears by making a tasteful, intelligent mainstream melodrama, one that operates more as an actors' showcase than a writer's (or filmmaker's) platform. If so, the "The Burning Plain" — a generally compelling, well-crafted piece graced with a focused, charismatic trio of female performances — largely fulfils such a brief.
By either standard, as a fan of Arriaga the writer, I can't help feeling a little disappointed by his debut. On the one hand, I'm pleased to see him working in a more intimate, relationship-oriented register after the admirable but somewhat over-determined "Babel." Furthermore, while the film's time-shifting narrative structure might suggest Arriaga is in a creative holding pattern following his triptych of triptychs for Alejandro Gonzalez Inarittu, the new film distinguishes itself by being starker and more novelistic than his previous work.
But in this new, more pared-down approach, I fear Arriaga may have thrown the baby out with the bathwater: his dialogue, so urgent and flavourful in previous films, is often surprisingly functional and on-the-nose here, while I can't determine whether he actually intends to reveal the link between his initially disparate narratives as early as he does.
Ironically, his direction is considerably more sure-handed than his writing in this instance — aided by Robert Elswit's lovely sun-baked lensing and a striking, Hans Zimmer-assisted score, the film's atmospherics resonate more than its dramatics.
Arriaga clearly has some ability with actors, too: Kim Basinger can often seem wan and self-aware when carelessly directed, but her nervy, faintly glassy demeanour is put to excellent, frequently haunting effect here, playing an emotionally unmoored housewife with no sense of self whatsoever.
Charlize Theron is similarly arresting, though she must contend with a character Arriaga has compiled more a collection of self-loathing symptoms than a fully defined personality. (Theron may have garnered some awards buzz at Venice last year, but I don't think this role gives her quite enough to work with to justify such expectations.)
Meanwhile, 17 year-old Jennifer Lawrence is a revelation, delicately balancing the paradoxical teenage traits of affected detachment and crippling self-regard in what might be the film's most complex, accomplished turn. She's one to watch.
Whether the same can be said for "The Burning Plain" may depend on where you stand on Arriaga's oeuvre — it may indeed have more to offer to his (increasingly vocal, in the wake of the polarizing "Babel") detractors than the admirers of his more cryptic, more writerly output.
For all its shortcomings, it's an attractive debut that deserves better exposure than it has thus far received: after such a high-profile bow in competition at last year's Venice Film Festival, it's a little sad to see a film with such a strong pedigree subjected to a barely promoted, blink-and-you'll-miss-it release in the UK, while still awaiting U.S. distribution. How quickly things can change.