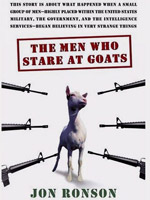 Michael Cieply, writing at The Carpetbagger (which, if you haven't been aware, has been transformed into a year-round film blog at The New York Times rather than solely focusing on the awards season), has put up brief addressing a few titles that, as of yet, have no U.S. distributor but are very much on the minds of studios looking for latter year Oscar hopefuls.
"It's time to think about the Oscars," Cieply writes, "or it is if you happen to be a film distributor with ambitions for the award season that, thankfully, won't start for the rest of us until at least September.  At least a handful of movies with awards potential, but no U. S. distributor so far, are being watched closely by players in the game."
Cieply then goes on to list six titles in play: Alejandro Amenábar's "Agora," Jane Campion's "Bright Star," Jon Amiel's "Creation," Jean-Marc Valle's "The Young Victoria" (reviewed by Guy earlier this month — he wasn't a fan), Peter Weir's "The Way Back" and Grant Heslov's "Men Who Stare at Goats."  Three of those were listed specifically my year-in-advance Oscar column back in February and, of course, all but one have been listed in our contenders section for over a month.  The list comes from the mouth of an anonymous industry source who's looking, however, so I'll admit it has more stroke than my petty ponderings.
The inclusion of the Weir film is a surprise, however.  Just last month actor Ed Harris told me he was off to Bulgaria to shoot his portion of the film, a historical epic revolving around escapees from a Siberian Gulag in 1940.  So that film is still very much in the making and likely won't hit theaters (if I were to make my best guess) until 2010.
Of the others, I would bet "Agora" could really hit the ground running this season if it isn't dashed by its own ambitions.  The rest…well, we'll see.
Related Posts