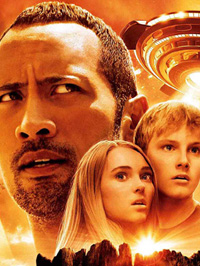 EDITOR'S NOTE: Welcome to the first installment in what will be a weekly column looking at box office here at In Contention.  Chad Hartigan and I attended film school together in another life.  But for the last three years he's been a box office analyst for Exhibitor Relations.  He's also tried his hand at making a feature (last year's "Luke and Brie are on a First Date," which played the festival circuit) and you may have enjoyed a spat or two with him in our comments section.  Chad will be here every Sunday afternoon wrapping up the weekend and looking ahead to the next one.  We welcome him to the IC family and look forward to his weekly take on the dollars and cents of showbiz.

Hello all.  Before I dive into the first installment of Sunday Cents, two things to note: Figures discussed here are estimates and actual figures released on Monday could change things slightly, but usually not significantly.
Also, any figures I draw from the past will be adjusted for inflation. That's just how I do things. You may argue that adjusting figures doesn't portray an accurate comparison because of things like DVD and blah, blah, blah, but in the end, comparisons are all arbitrary anyway so it doesn't matter.
So, with that out of the way…what happened this weekend?
Well, "Race to Witch Mountain" came out on top with a cool $25 million. That's almost exactly the same as "The Game Plan," which debuted at $24 million and represents the only other time Disney picked The Rock to headline one of their films. Family sci-fi is a tough sell ("The Last Mimzy," anyone?), so on one hand it's a good result. On the other, compared to the $41.5 million debut that "Wild Hogs" managed in March of 2007, it seems a little soft.  There's no family competition for two weeks so "Mountain" will have a chance to stretch its legs and it'll have to make as much as possible before "Monsters vs. Aliens" comes along and obliterates it.
The second remake to open this weekend was Universal's "The Last House on the Left."  Debuting in third with $14.7 million is pretty standard issue for this kind of film, with "The Hills Have Eyes," "House of Wax" and "The Fog" all opening in the same ballpark.  They can't all be "Friday the 13th."
Way back in 10th is the final new release of the week, "Miss March."  Is it too soon to start talking Razzies? Actually, to be honest, if I was forced to choose a film to see out of these three, "Miss March" gets my $10. It could use it, as the $2.4 million the film pulled couldn't even match "Paul Blart: Mall Cop"'s ninth week. The Kevin James comedy keeps on plugging and has amassed a ridiculous $138 million so far, by the way.
The Liam Neeson starrer "Taken" is also showing incredible staying power and has a running total of $127 million.  The film still has a spot in the top five. This is a movie that has been out everywhere else in the world for over a year and was widely accessible and downloaded on the internet before release. Could piracy actually be good for the movie business?
I guess that's it. Oh, wait. There's that movie everyone was talking about last week. Those were the good old days for "Watchmen."  It tumbled a disastrous 67% from it's debut to $18.1 million this weekend, however. At this point, $120 million would be a best-case scenario and that means it would replace "Scary Movie 3" as the lowest grossing film to debut with $50 million or more. In other words, people can't get away from this thing fast enough. In fact, only three films that were on 3,500 screens or more had a bigger second week tumble. What are those gems you ask? Ang Lee's "Hulk," last year's "The Day the Earth Stood Still" and M. Night Shyamalan's "The Village."  Welcome to the club, Mr. Snyder.
Next week we have three new releases. Looking brightest is "I Love You, Man," which hopes to capitalize on the teen and young adult audience deserting "Watchmen."  Last year's "Role Models" opened with $19 million and "Forgetting Sarah Marshall" did $17 million, so I expect this one to improve on that slightly with around $20 million.
Julia Roberts and Clive Owen reteam for "Duplicity" and court the older adults. That's not the typical opening night crowd, so Tony Gilroy's caper could debut softer and hold strong through April. I'd say $16 million.
Finally, Nicolas Cage sees the future (again) in "Knowing."  If you're like me, you thought this movie already came out two years ago and was called "Next."  I've actually been hearing that this could be a surprise #1 but I'm not buying it yet.  $10 million is my gut feeling but I'll bump it to $12 million for the benefit of the doubt. But what do you guys think?
This week's box office top 10, courtesy of Exhibitor Relations: