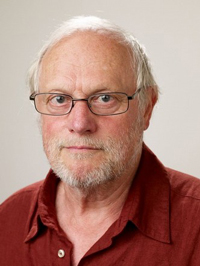 After taking a backseat to younger, scrappier film industries in recent years, 2008 marked a defiant resumption of the throne for a number of traditional world-cinema stalwarts – Italy was the talk of May's Cannes festival, while France churned out one masterwork after the other. Joining them at the top, meanwhile, was Sweden, with a pair of exquisite, acclaimed titles that otherwise couldn't be more diametrically opposed.
While Tomas Alfredsson's dreamy, disturbing awards-guzzler "Let the Right One In" announced the arrival of a startling new guard in Swedish cinema, the country's official Oscar submission was the work of a decidedly gentler, more practiced hand.
"Everlasting Moments," a lyrical account of the life of Maria Larsson and her journey from abused housewife to accomplished photographer at the turn of the 20th century, is but the latest in a long line of works by esteemed 77 year-old veteran Jan Troell.
The film, which opened Stateside on Friday, has been a humble yet not inconsiderable presence throughout this past awards season. Greeted enthusiastically at the Telluride and Toronto festivals, it went on to score a Golden Globe nod, and only narrowly missed the cut at the Oscars, having made the 9-strong shortlist in the foreign-language category.
Troell, however, dismisses the whole awards business with good humor. "I was nowhere near as disappointed as people would like me to be," he chuckles, speaking on the phone from his family home in Sweden. "They expect you to be depressed when you don't make it, but that's not the reason you make films. It would have been nice to go to the Oscars, but I've been there before, and I know not to take it all too seriously."
With five Oscar nominations already to his name – including Best Picture and Director nods for 1972's crossover hit "The Emigrants" – amid a slew of career accolades, Troell can afford to be relaxed about such matters. He admits to having reached a point where testing himself artistically is his main priority: following a brief, fairly unsuccessful stint in Hollywood as a director for hire (most unhappily on the 1979 Mia Farrow disaster pic "Hurricane"), he has "never been at all tempted" by more commercial scripts.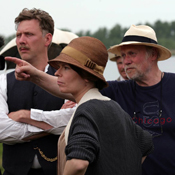 "Everlasting Moments" is, in a sense, his most personal work to date, and something of a family affair for the director: Larsson is the great-aunt of Troell's wife (and co-writer) Agneta Ulfsäter, and the film draws heavily on several years' worth of family interviews conducted by the latter.
However, Troell's closeness to the material doesn't stem so much from this familial connection as the affinity he felt with the protagonist herself. A skilled photographer himself, who worked in still photography before crossing over to film, he was keen to tell the story of someone who finds liberation behind the lens.
"I never knew Maria, of course, so I thought of her purely as a character, not as family," Troell explains. "But I could relate to her very much as an artist. When I was 14, my parents gave me a camera, exactly the same as the one she used, with the 9×12 glass plates. It made me see the world very differently, preserving images and moments like that. It's a miracle, which is what Maria learns in the film. It changed her life. And mine."
Larsson's photography also proved a good match for Troell's own filmmaking sensibility: acting (as usual) as his own cinematographer, Troell brings an unfussy, pared-down visual grace to "Everlasting Moments" that chimes in with that of its protagonist's stark, searching creations. A key decision in this regard was to shoot in 16mm, despite being offered 35mm by the producer, using available light wherever possible.
"I wanted the film to have the same character and intimacy as Maria's pictures – nothing too slick, you see — and 16mm gives it that," he says. "I grew up with 16mm, that's how I started making films. So it was like looking back, in a way."
Though grateful for the attention the film has garnered, it is clear that Troell's thoughts have already wandered to future projects, and he speaks with great enthusiasm about the script he's currently working on with Danish writer Klaus Rifbjerg: a biopic of Torgny Segerstedt, a Swedish newspaper editor whose impassioned stance against Nazism came to threaten his country's neutrality in World War II. Troell describes it plainly as "a really good story," though he adds modestly, "I'm afraid it's not very commercial."
Troell gives a wry laugh, and with good reason. At this stage in his career, it's hard to imagine him being "afraid" of anything.