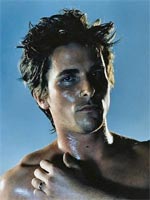 A slower news week, this, but that doesn't mean we didn't find plenty to discuss. Here's what was on our (and your) minds:
• In the week's biggest precursor news, Danny Boyle won the Directors' Guild Award. Hollywood is still reeling from the shock.
• Oh, and "Slumdog Millionaire" nabbed the USC Scripter award too.
• Speaking of scripters, we say "WALL-E" is taking Best Original Screenplay. Here's why.
• We take a detailed look at this year's Oscar-nominated shorts.
• The Santa Barbara fest wrapped, with a tribute to Mickey Rourke among the highlights.
• Two London critics' groups acquitted themselves well this week, giving long-overdue Best Picture honours to "Hunger" and "The Wrestler" respectively.
• Does "The Curious Case of Benjamin Button" have a prayer in the Best Picture race after all?
• Sticking with "Button," Tech Support interviewed composer extraordinaire Alexandre Desplat.
• We finally laid eyes on an Oscar season institution: the Vanity Fair Hollywood issue.
• We contemplated what constitutes a genuine 'upset' in the Best Picture category.
• BAFTA is taking a long hard look at their own voting process.
• Away from the awards beat, you probably didn't know this, but Christian Bale said some bad words.