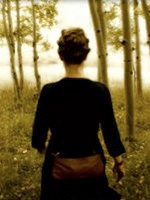 Another day, another series of capsule reviews…
"SUGAR" (***1/2)
Even though I never fully understood what it was trying to say, I fell in love with Anna Boden and Ryan Fleck's "Half Nelson" follow-up "Sugar."  I missed the film at last year's AFI Fest in Los Angeles, and it received a world premiere over a year ago at the 2008 Sundance Film Festival, but a day after catching it at the Lobero Theatre here in Santa Barbara, I still find myself turning it over in my mind.  It's the lingering sort of cinema that I'm tempted to say will mean something different to you every time you watch it.
Algenis Perez Soto is the film's revelation, a tender first-time performer who excels under the direction of Boden and Fleck, two filmmakers who have cornered the market on intimate indie filmmaking that actually resonates.  The duo isn't afraid of the natural awkwardness of relationships, but not in the pretentious sort of way that leaves you reaching for a barf bag at every step of the way.  They trust their characters to be honest first, dramatic second.
That can also be a hindrance for obvious reasons.  The narrative rarely escapes a sense of safety.  Nothing is ever threatened along the way.  Nothing ever seems truly at stake.  But, in a sense, such is life.  But "Sugar" is as much a departure from the themes of "Half Nelson" as it is an extension of them, and to be such drastically different films, that is fascinating.
"MILE HIGH: HOW TO WIN…AND LOSE…THE WHITE HOUSE" (*1/2)
I really wanted to love Tod Lancaster and Cassandra Nichols's analysis of last year's political race.  As it stands, it's difficult not to at least like the film.  It's peppered with nice soundbytes from a number of the top political analysts in the world and is a nice trip down recent memory lane.  But it never offers any real insight and in fact becomes weighed down by a multitude of talking heads that drowns out the most interesting aspect of the doc.
Threaded throughout the piece is the story of a 17-year-old Obama supporter and volunteer and his road to Invesco Field and the Democratic nominee's acceptance speech at the Denver national convention.  This is the stuff truly gripping documentaries are made of, but the filmmakers use the boy as a skipping stone tossed through their A-list interviews.  It isn't like they don't have the material.  In fact I'm sure they do (plenty with the family, an interesting, politically charged troupe, some stuff at the volunteer centers, etc.), but they eshew that depth for the same old, same old we've already heard from the likes of Tim Russert, Joe Scarborough, Joe Klein, Mike Huckabee, Ron Paul, etc.
And where's the money shot?  This kid is so energized by the candidacy of Barack Obama.  We buy it hook, line and sinker.  This isn't a normal 17-year-old and in a way, he represents the calling Obama has awakened in America's youth.  So why are we treated to Obama rhetoric through one measily speech cut up and scattered throughout the film?  Why don't we ever see what we really want to see, this kid meeting the man who stirred his social passions?  Sorry, but one anecdote about a handshake doesn't cut it.  Maybe the moment never happened, but I think it's an example, among many others, of the film settling for second best.
"INK" (**)
I don't want a two-star rating to take away from the amazing imagination behind Jamin Winans' "Ink," because his is clearly a creative talent that will proliferate as long as he doesn't fall the way of Richard Kelly.  His film does wonders for the DIY brand of digital cinema that is poised to spread like wildfire out of the death-grip of situational indie cinema, broadening the possibilities into genre and technological innovations unheard of a decade ago.
It's impossible to really dig into specifics without confusing oneself or, at the very least, giving away too much of a film that should be experienced fresh.  But let's just say a battle is being waged while you pack it in for a night's rest, the weaponry being dreams and nightmares.  And Winans builds something of an epic tale on that canvas.
But awkward performances from a largely unknown cast, combined with a plot that never seems to free itself from the director's mind, leave the film an ambitious failure at best.  His influences can be heavily sensed throughout: a dash of Proyas, a touch of Gilliam, perhaps even a bit of early Aronofsky.  But the ingenuity of the story can't be ignored.  And like I said, I don't want to take anything away from this young man, because to unleash a vision such as this from the indie sector is an accomplishment to say the least.  I'll look forward to what he can offer from here.  I may even give this thing another look before week's end.