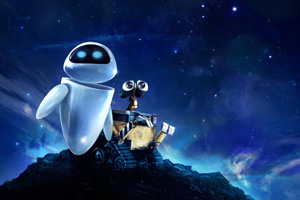 What else is there to say?  Tomorrow we'll have a new president and the last eight years will, hopefully, start to fade away.  In four days we'll have a fresh slate of Oscar nominees and the last four months of awards speculation will suddenly be a distant memory.  The big wheel keeps on turning.
I don't know what else can be added to the conversation at this point that hasn't been mulled over a million times already.  I do know, as my final set of Oscar predictions will reflect, that this years seems to be given to the safe bet more than any other in recent memory.  But I also know the Academy of Motion Picture Arts and Sciences is a difficult group of people to corner.  There are always surprises.
As I look over the landscape of the 2008-2009 season, I find myself seeking out those blind-side possibilities.  No one saw "City of God" coming four times over in 2003.  Hardly anyone expected Tommy Lee Jones to snatch a nomination last year after failing to pop up throughout the precursor season.  And certainly, no one banked on a "Dreamgirls" snub in 2006.
But these things happen.  I'll lay out a set of my own left-field possibilities on Wednesday, since this year's inauguration proceedings have kept the weekly Oscar column somewhat removed from the actual announcement (generally I write this the day before), but today I thought I'd end phase one with a few question marks I feel it necessary to punctuate.
Is "The Dark Knight" really in the open field?  From where we sit, it can be too easy to chalk it up as a locked-in contender, given the stellar guild showing so far.  But there are last minute additions to the race that may not have managed enough guild circulation to show up in the precursors.  Additionally, fans (dare I say fanboys) seem unwilling to acknowledge the obvious bias the Academy has toward films of this nature.  It's not just the comic angle, but how many full-on summer blockbuster actioners have slipped into the big race?  From my vantage point, the Caped Crusader is still quite vulnerable and all of us, fan or not, would do well to understand that.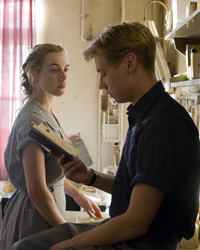 Did Clint Eastwood save enough gas in the tank to go the extra mile?  "Gran Torino" has slipped up as a genuine favorite among Academy members that respond to the wiley ole' cat doing his thing at nearly 80 years old.  And a surprising number of critics have hopped on the bandwagon throughout the season, so what might have seemed a faint pulse a month ago might have been a possum trick as the film generated momentum when it counted.
Can BAFTA influence the race again?  It's unquestionable that the cross-over membership helped "Atonement" slide into contention last year, and though "The Reader" might not command the same level of support, it is still that outside threat in a similar fashion.  The precursors have certainly kept it in the mix.
Is "WALL-E" still lurking about?  One might be quick to point to snubs by the PGA, DGA and WGA, but ineligibility in two of those races kept it out of the conversation, while a separate animated category likely held it at bay with the producers.  Then again, a similar option is on the table for Academy members.  The point is, we really don't have a proper gauge on industry support for the film, so if anything is looking like a potential spoiler, this is probably it.
Did "The Wrestler" turn it on at the right time?  You can't call this thing "an actors' movie" anymore as the film has found support with the art directors, costume designers and makeup artists.  Some feel like a lone director berth is in the cards for Darren Aronofsky.  Certainly possible, but what about enough passion votes to get it into the big race?
Finally, can the actors push "Doubt" into the running?  That SAG ensemble nomination was likely expected but this film hasn't gone away.  A concentrated effort from last year's studio Oscar victor isn't as intense as one might have expected, but all of Miramax's eggs seem to be in one basket nonetheless (not a lot of steam being generated by the clearly critically loved "Happy-Go-Lucky," oddly enough).  In many ways, it's an easy film to sell, and an easy one to watch, which makes all the difference in a year like this.
Those are the big questions.  You know them, you've considered them.  It's a game of back-and-forth at this point, but I've decided to take the high road.  Despite my hunches to the contrary, I don't even feel comfortable predicting a lone director bid because "the five" have been so uniform.  Nothing seems worth going out on a limb for.  It would be an exercise in futility to get creative at this point, so I'm personally willing to let the Academy show me it has the balls to think for itself again, or, perhaps, that it doesn't.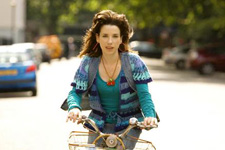 With that in mind, I thought it worth showcasing some of our contributors' risky picks.  Like John, for instance, hanging his hat on an Eastwood nod as lone director (for "Gran Torino") and a relatively surprising call for Eddie Marsan in the supporting actor category.  Or Guy, who shares that hunch on Marsan and thinks Mike Leigh will be the odd director out for "Happy-Go-Lucky" (in addition to a courageous bet on "Gomorrah" for an adapted screenplay nomination.)
Gerard is playing it safe for the most part, but he seems to think critical kudos will make all the difference in nabbing Sally Hawkins a lead actress nomination.  Ditto Brian on that front, though he's the only one on our staff sticking his neck out for a "WALL-E" Best Picture nod.
But me, I'm getting old.  The more things change, the more they stay the same.  I'll stick my neck out, but only when it counts, and I don't see it counting for much this season.
Sue me.

Main Category Charts
Technical Category Charts
The Contenders
Oscar Prediction Archives