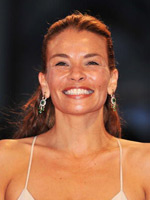 In the 1970s there simply wasn't a greater director of actors than Sidney Lumet.  Roles in his films came with Academy Award nominations virtually attached.  From 1973 to 1988, Lumet directed actors to 16 Oscar nominations, three of those eventually winning an Oscar.  He himself was nominated for Best Director for "Dog Day Afternoon," "Network" and "The Verdict" and most certainly should have been nominated for "Prince of the City," which earned him a New York Film Critics Circle award.
A former actor himself, Lumet understood inherently how to work with his on-screen talent, how to allow them the space they needed to create without seeing them run away with his film.  Most importantly, he understood how to direct them to best serve the piece.  Incredibly he never won an Oscar for his work at the helm, but the Academy did give him an Honorary Award a couple of years ago, which he followed with his best work in years: "Before the Devil Knows You're Dead."  In his 80s now, he is as fresh and alive as he has ever been, and still one of the great living directors.
And now his daughter Jenny could become a first-time Oscar nominee for her screenplay "Rachel Getting Married."  Lumet must be pleased — Sidney, I mean.  I had the pleasure of interviewing him last year and he was an utter delight, frank, unafraid to speak his mind.  He mentioned his daughter was working on a film I might see within the year. With a smile and a twinkle in his eye he said, "It's very good."  Ever the proud father.
"Rachel Getting Married" was not only "very good," as the old master said, it was a knockout, one of the best screenplays of the year, winning Ms. Lumet a New York Film Critics Circle award, no small feat in a year loaded with strong writing.  In this category the younger Lumet bested no less than Woody Allen, Eric Roth, John Patrick Shanely, Peter Morgan, Dustin Lance Black, Simon Beaufoy, J. Michael Straczynski and Jim Reardon and Andrew Stanton, to name a few.
What I admired about the work was the fact that Lumet offered a trio of outstanding female role, and they delivered under the direction of Jonathan Demme.  These were difficult, troubled women, battling a spectrum of demons, each authentic in every way.  For many of us we know these women, for others, they are these women, which is why I think the film struck a chord with audiences.
Anne Hathaway was brilliant, Rosemarie DeWitt superb as her sister, and in a smaller role, Debra Winger brought presence and grace to the role of the girls' mother.  The screenplay had an edge to it that told us from the start we were on a very different journey than films in a similar vein; these people were in pain at this supposedly happy event, and Kym's arrival home was like gas thrown on fire.
Lumet caught that, to perfection, and Demme understood where she was going with the script.  He guided the actors towards Lumet's vision.  I dare say there is more of Lumet in the film than Demme, and I mean that as a compliment to the director.  He kind of went off to do his own thing after "The Silence of the Lambs" and "Philadelphia," perhaps stung by the attacks he endured for "Beloved," the most daring and risky film of his career, hampered only by the presence of Opray Winfrey.  He made some fine documentaries before returning to direct this extraordinary work that firmly launches the career of a young screenwriter, daughter of one of the iconic directors of all time.