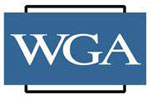 Original Screenplay
"Burn After Reading" (Ethan Coen, Joel Coen)
"Milk" (Dustin Lance Black)
"Vicky Cristina Barcelona" (Woody Allen)
"The Visitor" (Thomas McCarthy)
"The Wrestler" (Robert Siegel)
Adapted Screenplay
"The Curious Case of Benjamin Button" (Eric Roth; screen story by Eric Roth and Robin Swicord; based on the short story by F. Scott Fitzgerald)
"The Dark Knight" (Christopher Nolan, Jonathan Nolan; screen story by Christopher Nolan, David S. Goyer; based on characters appearing in comic books published by DC Comics; Batman created by Bob Kane)
"Doubt" (John Patrick Shanley; based on his stage play)
"Frost/Nixon" (Peter Morgan; based on his stage play)
"Slumdog Millionaire" (Simon Beaufoy; based on the novel "Q and A" by Vikas Swarup)
Documentary
"Boogie Man: The Lee Atwater Story" (Stefan Forbes, Noland Walker)
"Chicago 10" (Brett Morgan)
"Fuel" (Johnny O'Hara)
"Gonzo: The Life and Work of Hunter S. Thompson" (Alex Gibney; from the words of Hunter S. Thompson)
"Waltz With Bashir" (Ari Folman)
So, the lesson?  "The Dark Knight" is in this thing for real now.  As I said last night, this was going to be the real test.  "I wanted to see what you'd do.  And you didn't disappoint."  The rest of the adapted screenplay nominees will likely translate to Oscar 5/5, but I somehow doubt the Coen brothers will turn their guild mention into an Oscar berth.  Remember, the WGA likes comedies, so "Burn After Reading" was always going to have a leg up here.
More love for "The Wrestler," and though it's not entirely unexpected, I must say it was a pleasant surprise.  And we all figured Thomas McCarthy would find love with the same group that nomianted him for 2003's "The Station Agent."  He may or may not translate that into an Oscar nomination, but it's certainly a good possibility.
And remember, animated films are not eligible, so "WALL-E" still has a shot at sliding in.  Maybe.  It is, indeed, the most critically acclaimed film of the year, but it's a slightly different case than "Toy Story," "Finding Nemo" and "Ratatouille," I think.
Biggest snub: "Rachel Getting Married" (very odd, but frankly, a welcome exclusion)
Needed this one bad: "In Bruges" (the studio is trying hard); "The Reader" (that Scripter nod might have provided elevated hopes)
Anyway, I think Christopher Nolan's DGA nomination is pretty much in the bag tomorrow.  I'd be tempted to call the Best Picture five a done deal after that, but we must always remember "Almost Famous and "Being John Malkovich," two films that landed nominations from the PGA, DGA, WGA and a grabbed a SAG ensemble mention, yet failed to make into Oscar's Best Picture five.  And "The Dark Knight" didn't even get the SAG Ensemble nod, so "Doubt" is still lurking.  It ain't over yet.