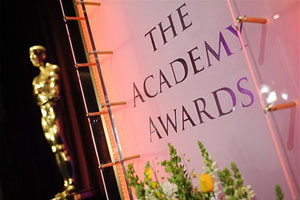 –MEMO–
TO: Members of the Academy of Motion Picture Arts & Sciences
FROM: Kristopher Tapley
RE: The ballot you recently received
Ladies and gentleman,
As you sit to ponder the year's best in your various fields of professional expertise, you might find yourself strong-armed into the consensus view 2008's film product has been whittled down to over the last 30 days.  You might even find yourself at a loss, cramming as much as you can after a year of constantly working with nary a moment to spare a trip to the cinema.  Such last minute jitters can yield an unconsidered and, certainly, lackadaisical approach to your annual responsibilities as AMPAS members.  But I implore you to take your time with this, be measured, and above all, take pen to paper with a level of seriousness.
While I would never presume to tell you how to go about filling in your respective ballots, I hope you don't find it too bold of me to offer a few closing words of encouragement and suggestion as we close the book on 2008.  The glut of film awards season fades into a numbing hum you'd perhaps rather ignore until the holidays have run their course, so come back to these words at a later date if you must.  They merely represent the humble opinion of one passionate film lover who believes in the potential of your organization and the ideals it stands for.
1) Give Bill Condon and Larry Mark something to work with
This is by no means a plea for you to compromise your honest opinions, but I don't think anyone, anywhere, considers the five best films of the year to be "The Curious Case of Benjamin Button," "Doubt," "Frost/Nixon," "Milk" and "Slumdog Millionaire."  Have the gumption to mix it up.  Embrace the critically acclaimed populist titles of the year and perhaps find the answers to not only reinvigorating your annual telecast, but settling any debate over the film-going passion of your ranks.  Show the world you are willing to slap some dust off of your typically safe tastes and that you welcome the idea of evolution.  You've shown signs of that in the recent past, I'm sure you know.  But nominating "The Dark Knight" or "WALL-E" for Best Picture sends a much more enthused message than awarding "The Lord of the Rings" with a sweep.  It says "our passion runs broad and deep."  You've already chosen a pair of smart, creative and dynamic producers for your show.  Now, give them the components to make their jobs all the more exciting.
2) Don't be afraid of "Synecdoche, New York"
I know a favorite criticism from the cynical is that Charlie Kaufman's latest is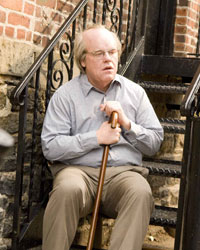 "self-indulgent," a response that misses the point that self-indulgence is indeed a theme of the piece.  You may feel compelled to eject the DVD when Philip Seymour Hoffman begins poking around at his own feces, but I beg you, don't do it.  Disregard all pressing matters and let this film soak into your bones.  You may still hate it when all is said and done, but at least you'll come from a place of knowledge rather than childish assumption when you decide to snub it.  If you pay close attention, you may even realize that Kaufman is telling your story.  Who in an academy of motion picture arts and sciences can't relate to the pressing fear of leaving an empty legacy?  Who among you can't understand the deep rivers of dread that flow in an artist desperate to make sense of his or her world through passion?  And certainly, who hasn't come to the "eureka" point of view, however fleeting, that the purpose of creation is the process of creating?
3) Shine a light on Cate Blanchett in "The Curious Case of Benjamin Button"
As David Fincher's latest film racks up precursor mention after precursor mention, I find myself in something of a state of shock that Cate Blanchett's career-best work has gone largely ignored this season.  Hers was the most compelling performance element of a film built around her character's arc, an arc much more intriguing than the observational journey being played out by a lead that has certainly received his fair share of attention.  One can sense within the first two or three minutes that this will be a performance for the ages, one captured in the hues of a spectrum of ages, and ultimately constructing a character that conveys more truths than the bulk of Mr. Button's fancy voice over.  See reason, voters of the Academy.  If you could nominate Ms. Blanchett for something as dreadful as "Elizabeth: The Golden Age," certainly you can cast your vote for something this powerful.
4) Remember the crafts of "Changeling"
Clint Eastwood's October release hit a bit of a snag when the press at large (especially my online brethren) got a hold of it.  The Cannes honeymoon went away and suddenly the film was even in danger of losing steam for its best bet, a Best Actress bid for Angelina Jolie.  But this was a delightful little 2008 gem packed with impressive elements across the board, old-fashioned filmmaking that deserves commendation.  Tom Stern's striking photography made for some of the most effective work of his career.  Deborah Hopper's costumes and James Murakami's set designs expertly recalled a Los Angeles that certainly no longer exists, the old red car system pushing along the streets of downtown and Pasadena.  Eastwood's own score is his finest attempt at composing yet, perhaps worthy of a mention should you music branch members ever welcome him to the club.  Please don't forget these classic hallmarks of a worthy period piece.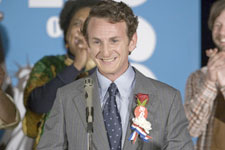 5) Make it about you
Too often I feel — and I don't believe I'm alone — that your decisions as a collective seem to be representative of a desire to reflect the zeitgeist, or at the very least, short-sighted and, ultimately, softly remembered artistry.  It is a characteristic that haunts your 80-year legacy, each season's ultimate slate of winners painfully resembling a time capsule rather than an impassioned vote of the year's greatest achievements.  It is why films such as "Raging Bull," "Citizen Kane," "Bonnie and Clyde," "The Rules of the Game," "Singin' in the Rain" and the whole of Stanley Kubrick and Charlie Chaplin's catalogs, true game-changers of your trade, were left without Best Picture honors.  So when you sit down to tick off five of the year's best, do so with a sense of individualism.  Don't set out to make a statement with "Milk" and/or "Doubt."  Don't steer toward "Slumdog Millionaire," "The Curious Case of Benjamin Button" or even "The Dark Knight" (to contradict my first point) just because it seems like the thing you're supposed to do.  Take a stand.  Be yourself.  That, my friends, is a much more compelling statement.
I hope you don't mind my being so forward, but I believe in you and the task at hand.  I ask only that you prove to me that you do as well.
Sincerely,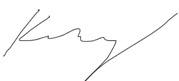 Kristopher Tapley

Main Category Charts
Technical Category Charts
The Contenders
Oscar Prediction Archives