As we head into the thick of awards season, one of the biggest "will-they-won't-they" questions about this year's Academy Awards concerns one of their most favored sons, Clint Eastwood. Specifically: despite wildly polarized responses to the film, and a widespread perception that he has already been amply rewarded in other categories, can Eastwood ride the wave of sentiment to a first acting victory for "Gran Torino?"
That sneaky National Board of Review award last week suggests it's still very much a possibility, whether or not people believe that it's a performance for the ages — and, more to the point, whether or not it ranks with the best of Eastwood's own onscreen work.
It's no secret that, in the acting races, the Academy frequently bases their vote less on the performance at hand than the actor delivering it — one can point to any number of Oscar victories determined less by merit than by personal affection for an already rewarded star (let's say Michael Caine in "The Cider House Rules") or industry guilt over an under-rewarded one (most recently, Alan Arkin in "Little Miss Sunshine").
Meanwhile, recent victories by the likes of Russell Crowe and Cate Blanchett point to the familiar "deferred-Oscar" syndrome, where an actor widely believed to have been snubbed in the recent past is hastily handed a statuette as a kind of cumulative acknowledgment of their recent strong work, frequently for a performance that doesn't represent any particular breakthrough. (Kate Winslet might be vying for one of those this year.)
All are variations of the oft-lamented "right actor, wrong film" Oscars that are peppered throughout Academy history — a solution generally deemed more credible (though I'm not sure why) than the honorary "quick, before they die" lifetime achievement gongs doled out to the likes of Peter O'Toole and Kirk Douglas, actors who continually slip through the cracks in Oscar voting.
Age isn't always the determining factor, though.  The Academy has shown in recent years by passing over Lauren Bacall and Ruby Dee — both of whom would have been exemplary "right actor, wrong film" honorees — they're not always in a sentimental mood.  As the following list shows, reasons for rewarding actors for lesser work are many and varied: genre bias on the Academy's part, mainstream emergence on the actor's, or simply the voters' collective nostalgia for a familiar face at the podium.
The one thing all these names have in common is that they're distinguished, even great actors who deserve to have "Academy Award winner" forever attached to their monikers — just not necessarily for that performance. Will Clint Eastwood be the latest name to join their ranks? The jury is out.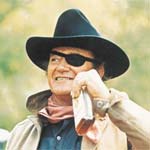 10. John Wayne, "True Grit" (1969)
Wayne is one of those tricky awards cases: less a great actor than he was a great movie star, one feels he should have an Oscar, but it's difficult to pinpoint an individual performance for which he should have won. Whatever your take, however, there were numerous better Oscar vehicles in his career than this hokey, saccharine western that surely already looked quaint in 1969. Never the most open screen presence, he wore the role (and the eye-patch) of the eccentric, soft-centered Rooster Cogburn with good humor, but it hardly played to his quiet strengths. It didn't matter to the Academy, who finally gave him his gold watch as "Midnight Cowboy" stars Jon Voight and Dustin Hoffman looked on.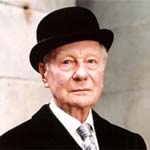 9. John Gielgud, "Arthur" (1981)
How to reward the man believed by many to be the greatest Shakespearean actor in memory — but who nonetheless left much of his best work on stage rather than on screen? Simple: toss him a supporting trophy for a plummy caricature in a goofy Dudley Moore comedy that the Academy took a weird shine to back in 1981. Gielgud is funny enough as Moore's sharp-tongued, stiff-upper-lipped butler, but it's sitcom-level performance in a sitcom-level part that Gielgud could have tossed off in a dressing-room break between acts of "King Lear." Acknowledgment for "Providence" or "Prospero's Books" would have made more elegant career-cappers, but who saw those?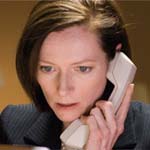 8. Tilda Swinton, "Michael Clayton" (2007)
It is an irony typical of Academy history that Tilda Swinton, one of the most defiantly avant-garde actresses of her generation, should finally be welcomed into the Oscar fold for a film as beigely conformist as "Michael Clayton." I'd hardly expect the actors' branch to vote in their droves for such fearless, weird work as "Orlando" or "Female Perversions," and there's nothing actually wrong with Swinton's performance, which adds edge and eccentricity to a narrow (and borderline-sexist) role. Still, the award amounted to a misrepresentation of a rebel artist, which in turn denied Cate Blanchett recognition for her own career-best work. And so the domino effect continues.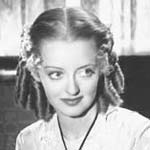 7. Bette Davis, "Dangerous" (1935) and "Jezebel" (1938)
Perhaps the first example of shamelessly compensatory voting in Oscar history, Davis's award for her shrill melodramatics in the dreary "Dangerous" (which has to be seen to be believed) was a blatant makeup on the Academy's part for inexplicably failing to nominate her then revolutionary turn in "Of Human Bondage" the year before. Three years later, they still felt guilty enough to hand her a second gong for a wan turn in "Jezebel." Pity they couldn't wait another 12 years for "All About Eve," but by then, they'd decided she'd had enough. Such are the traps that Oscar sets for himself.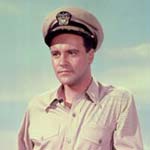 6. Jack Lemmon, "Mister Roberts" (1955) and "Save the Tiger" (1973)
Another example of the Academy still managing to miss despite two bites at the cherry. His first prize was a just reward for a sly turn by an upcoming talent, but it only hinted at the comic genius that would shortly emerge in the one-two punch of "Some Like It Hot" and "The Apartment." Oscar, unsurprisingly, turned a blind eye, preferring to wait for a dramatic vehicle to come along — not "Days of Wine and Roses" but the dreary "Save the Tiger," a film (and performance) remembered and treasured by precisely nobody these days. Had they known "Missing" was still to come, they might have contained themselves.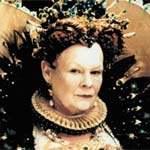 5. Judi Dench, "Shakespeare in Love" (1998)
"I should only get a little bit of him," Dench modestly admitted after nabbing the gold for her flashy, ultimately incidental eight-minute cameo as Elizabeth I in the 1998 Oscar-guzzler. Some think she deserved rather less than that. The award was plainly a response to a widespread belief that she was robbed — she wasn't — the previous year, when her performance as another Queen, Victoria, began her late-blooming Oscar run. Eight years later, she stunningly surpassed herself in "Notes on a Scandal," but having rewarded her already, the Academy opted again for British monarchy, and Helen Mirren's Elizabeth II won in a walk.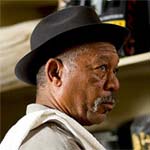 4. Morgan Freeman, "Million Dollar Baby" (2004)
One of the many esteemed victims of the Academy's (and America's) curious taste for Tom Hanks's twinkly turn in the smash idiot-fairytale "Forrest Gump," Morgan Freeman was one of those gifted, gravitas-bearing and universally-liked thesps whose Oscar day one knew would eventually come once a suitably favored vehicle came along. (Had "Driving Miss Daisy" pulled up a few years later…) That turned out to be "Million Dollar Baby," the film that sneak-attacked the 2004 race, pulling Freeman's sketchy, personality-powered supporting performance with it. Meanwhile, Clive Owen, so incendiary in "Closer," awaits his own apology note from the Academy.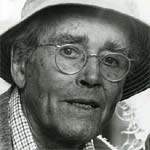 3. Henry Fonda, "On Golden Pond" (1981)
After passing over his haunting, career-defining turn as Tom Joad in "The Grapes of Wrath," the Academy had any number of opportunities — "The Lady Eve," "My Darling Clementine," "12 Angry Men," "Once Upon a Time in the West" — to make it up to him. But a second nomination continued to elude him, until homespun weeper "On Golden Pond" presented a perfect storm of on- and off-screen sentimentality that Oscar couldn't resist. A shame, then, that it was one of his least inspired performances, and that the victory came at the expense of Burt Lancaster, whose work in "Atlantic City" is the definition of a late-career grace note.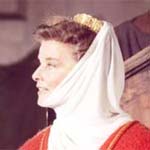 2. Katherine Hepburn, "Morning Glory" (1933), "Guess Who's Coming to Dinner?" (1967), "The Lion in Winter" (1968) and "On Golden Pond" (1981)
Fonda's co-star, meanwhile, occupies a unique position in this list. You'd think that in rewarding her a record-breaking four times, the Academy might have  at least once hit upon her best work. You'd be wrong. Perhaps excepting her inspired way round her miscasting as Eleanor of Aquitaine in the 1968 film "The Lion in Winter," her winning portrayals remain lesser achievements in her overall filmography.  Meanwhile, remarkable work in "Summertime" and "A Long Day's Journey Into Night" had to settle for just the nomination. Meryl Streep's fans may complain that she is under-Oscared, but at least she won for her best work.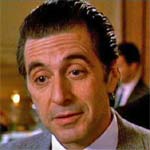 1. Al Pacino, "Scent of a Woman" (1992)
An obvious call, but an inarguable one. Despite one of the greatest hot streaks in screen acting history — encompassing his immortal "Godfather" two-fer, "Serpico" and "Dog Day Afternoon" — the record will forever show that the Academy waited 20 years to fete him for a broad slice of over-salted ham in "Scent of a Woman." What's so mortifying  isn't the performance itself — which is entertaining in a big, dumb, bludgeoning kind of way — but the fact that it is so utterly misrepresentative of Pacino's signature terse style. Had he not won then, he almost certainly would have for far superior work in "Donnie Brasco" a few years later…but the damage was already done.
Have your say.  What your "right actor, wrong film" choices from the Acadmey's 80-year history?