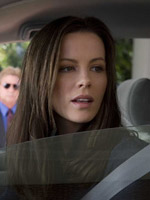 A late night premiere and after party kept me in bed most of the morning.  It happens.  So I'm just now coming around to today's BFCA announcement.  First, some reactions (full disclosure, I am a member of the organization).
First and foremost, the group subtracted one category (Best Family Film) and added another (Best Action Film).  I think we all know where the latter is headed.  Speaking of which, "The Dark Knight" actually had a hell of a showing, popping up in the expected areas but also grabbing a nomination for director Christopher Nolan and composers James Newton Howard and Hans Zimmer (who find themselves back in the Oscar hunt as of yesterday).
The group also combined the Best Young Actor and Best Young Actress categories to reflect both sexes in the same arena.  A good call, since I'm sure I'm not the only one who has felt like I was grasping at straws to list six names some years.
The startling omission: "Revolutionary Road."  I'm sure there are more than a few broken hearts at Paramount Vantage this morning, but chin up.  "Into the Wild" landed the most nominations with the BFCA last year and only managed two Oscar nominations.  So it all goes to show you these things aren't set in stone.  That having been said, the BFCA is simply the best Oscar predictor around and I'm thinking it will prove itself a nice tip sheet going into January 22.
A few quasi-surprises were in store.  I'm sure not too many people were expecting Kate Beckinsale and Vera Farmiga's names to pop up for Rod Lurie's "Nothing But the Truth."  Lurie, it should be said, is a founding member of the BFCA, though in fairness, that was 15 years ago and he was in the group for two years.  He has friends in the organization, sure, but they represent a fraction of the 200-strong membership.  Regardless, I truthfully think both actresses deserve a spot at the table so it's nice they could push their way through.
But getting back to "Revolutionary Road," this is an out-and-out shut-out, and that really hurts the film's buzz potential.  It's one thing to miss this category or that, but nothing for Leo (with six shots at it), nothing for Kate (ditto), not even a nod for Michael Shannon, who damn well deserves a mention.  I'm truthfully surprised.  I think our Best Picture line-up will be taken from the top 10 list, and like I said, it can't be happy times for that hard-working crew.  Scott Rudin is still sitting pretty, though, as his "Doubt" popped up in a number of areas.  But "Button," "Dark Knight," "Frost," "Milk," "Slumdog" — you might as well take it to the bank.
Oh, and one final note.  I'm actually quite happy to see Clint Eastwood's name pop up in the composer category for "Changeling."  I think the jazzy soundtrack is his best work as a film musician to date and, if the Academy's music branch ever saw past their bias, would make a fine Oscar nominee.  Nice to see him show up here.
The top 10 list, with a full list of nominations after the jump:
Best Picture
"Changeling"
"The Curious Case of Benjamin Button"
"The Dark Knight"
"Doubt"
"Frost/Nixon"
"Milk"
"The Reader"
"Slumdog Millionaire"
"WALL-E"
"The Wrestler"
Best Director
Danny Boyle, "Slumdog Millionaire"
David Fincher, "The Curious Case of Benjamin Button"
Ron Howard, "Frost/Nixon"
Christopher Nolan, "The Dark Knight"
Gus Van Sant, "Milk"
Best Actor
Clint Eastwood, "Gran Torino"
Richard Jenkins, "The Visitor"
Frank Langella, "Frost/Nixon"
Sean Penn, "Milk"
Brad Pitt, "The Curious Case of Benjamin Button"
Mickey Rourke, "The Wrestler"
Best Actress
Kate Beckinsale, "Nothing But the Truth"
Cate Blanchett, "The Curious Case of Benjamin Button"
Anne Hathaway, "Rachel Getting Marreid"
Angelina Jolie, "Changeling"
Melissa Leo, "Frozen River"
Meryl Streep, "Doubt"
Best Supporting Actor
Josh Brolin, "Milk"
Robert Downey Jr., "Tropic Thunder"
James Franco, "Milk"
Philip Seymour Hoffman, "Doubt"
Heath Ledger, "The Dark Knight"
Best Supporting Actress
Penelope Cruz, "Vicky Cristina Barcelona"
Viola Davis, "Doubt"
Vera Farmiga, "Nothing But the Truth"
Taraji P. Henson, "The Curious Case of Benjamin Button"
Marisa Tomei, "The Wrestler"
Kate Winslet, "The Reader"
Best Writer
Simon Beaufoy, "Slumdog Millionaire"
Dustin Lance Black, "Milk"
Peter Morgan, "Frost/Nixon"
Eric Roth, "The Curious Case of Benjamin Button"
John Patrick Shanley, "Doubt"
Best Acting Ensemble
"The Curious Case of Benjamin Button"
"The Dark Knight"
"Doubt"
"Milk"
"Rachel Getting Married"
Best Composer
Alexandre Desplat, "The Curious Case of Benjamin Button"
Clint Eastwood, "Changeling"
Danny Elfman, "Milk"
James Newton Howard, Hans Zimmer, "The Dark Knight"
A.R. Rahman, "Slumdog Millionaire"
Best Song
"Another Way to Die" from "Quantum of Solace"
"Down to Earth" from "WALL-E"
"I Thought I Lost You" from "Bolt"
"Jaiho" from "Slumdog Millionaire"
"The Wrestler" from "The Wrestler"
Best Foreign Language Film
"A Christmas Tale"
"Gomorrah"
"I've Loved You So Long"
"Let the Right One In"
"Mongol"
"Waltz with Bashir"
Best Documentary Feature
"I.O.U.S.A."
"Man On Wire"
"Roman Polanski: Wanted and Desired"
"Standard Operating Procedure"
"Young At Heart"
Best Animated Feature
"Bolt"
"Kung Fu Panda"
"Madagascar: Escape 2 Africa"
"WALL-E"
"Waltz with Bashir"
Best Young Actor/Actress
Dakota Fanning, "The Secret Life of Bees"
David Kross, "The Reader"
Dev Patel, "Slumdog Millionaire"
Brandon Walters, "Australia"
Best Action Movie
"The Dark Knight"
"Indiana Jones and the Kingdom of the Crystal Skull"
"Iron Man"
"Quantum of Solace"
"Wanted"
Best Comedy Movie
"Burn After Reading"
"Forgetting Sarah Marshall"
"Role Models"
"Tropic Thunder"
"Vicky Cristina Barcelona"
Best Picture Made for Television
"John Adams"
"Recount"
"Coco Chanel"