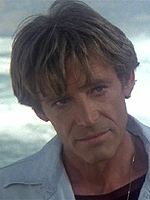 Over the years I have been watching and studying the Oscars in earnest, since about 1974 (age 13).  It has always been a nice surprise when an unexpected actor, director or film made the cut to the final five.  It's a special kind of high.
I remember reacting with surprise and genuine happiness when Giancarlo Giannini was nominated for Best Actor for his performance in "Seven Beauties," but even better was the inclusion of Lina Wertmuller, the film's director (becoming the first woman ever to receive a designation in the directing category — nd for a foreign language film, no less).  I loved the film, so this put me over the moon, even though Giannini's nod likely cost John Wayne his nomination for "The Shootist."
In 1997 it was Atom Egoyan, nominated for Best Director and Best Adapted Screenplay for "The Sweet Hereafter," a brilliant study of grief in small town Canada; the L.A. Times named it the best film of the year but up here in Canada, we never expected Oscar attention for Atom and his film.
I was equally thrilled when Martin Scorsese was rewarded with a nomination for his direction of "The Last Temptation of Christ," a bold, passionate film made from the heart by one of our greatest directors.
When veteran character actor Bruce Dern was criminally snubbed for his terrorist in "Black Sunday" I wondered what the man had to do to get a nomination. My answer came the following year when he was nominated for Best Supporting Actor in "Coming Home."  That same year Gary Busey (before he was a nut) gave a wonderful performance in the title role of "The Buddy Holly Story" and found himself a nominee for lead actor, a pleasant shock to both Busey and audiences who admired his work in the film.
Peter O'Toole gave a career-defining performance as Eli Cross in "The Stunt Man," a brilliant little movie that did so-so business but was obviously seen by enough to land the great actor a nomination. Another small film, "Testament," landed the wonderful Jane Alexander a nomination for Best Actress against incredible odds.
When "Salvador" was released, strong reviews came for James Woods, but no one really thought he would be an Oscar nominee the following February.  We hoped, but did not think it possible. Yet there he was among the five Best Actor nominees for his manic performance in Oliver Sone's powerful work. That same year I remember cheering the nomination of David Lynch for "Blue Velvet" and, to a lesser degree, Dennis Hopper in "Hoosiers" (though I think everyone in the business knew Hopper's nod was just as much for Lynch's film).
Though Kevin Costner's film "Dances with Wolves" was expected to earn a slew of Oscar nominations, I was very pleased that the Academy took note of the superb performance of Canadian native actor Graham Greene for Best Supporting Actor
Also, was it not downright incredible that the Academy discovered "The Shawshank Redemption?" Seriously, the film premiered here in Toronto, died a quick death at the box office despite strong reviews, only to be re-discovered on video and celebrated for the work of art it truly was. And then to everyone's shock, seven nominations.  Man did they get that right.
Though not a box office hit nor a critical hit, "American History X" saw Edward Norton nominated for his searing work as a neo-Nazi in the film, one of the great performances of the decade, but one I did not expect to be recognized. Laura Linney's nod for "You Can Count on Me" made me very happy, as did Halle Berry's nomination and subsequent win for "Monsters Ball." There was no possible way the Academy could ignore Cate Blanchett in 'I'm Not There," and thankfully they chose not to do so.
More? The nods that went to "City of God" — most deserved.  The attention that went to "Road to Perdition" (though not enough).  On and on.  But this is where you come in.  Which nominations came out of left field for you but were a pleasant surprise?