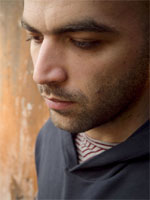 Since May, based on nothing but a gut feeling following the film's Cannes reception, I've been predicting that Matteo Garrone's astonishing "Gomorrah" would score nominations for Best Director, Adapted Screenplay and Film Editing — in addition to a Best Foreign Language Film nod. (Garrone has recently slipped from my Best Director predictions, but he's still on my radar.)
It may seem a far-fetched proposition, but clearly I'm not alone in thinking it's possible. The news this morning that distributor IFC Films has shifted the film's L.A. release to December, in order to qualify for main-category Oscar consideration, is a clear vote of confidence. One wonders if they have "City of God" at the back of their minds — a similarly violent, kinetic foreign-language study of urban social decay that stunned pundits in 2004 when it scooped four Oscar nominations, including Best Director and Best Adapted Screenplay.
It's a slightly different situation, of course — "City of God"'s amazing haul was surely partly motivated by the Academy's embarrassment over its exclusion the previous year from the foreign-language race. "Gomorrah," however, is eligible for the gold in that category this year, so the Academy may feel that would be sufficient recognition for it.
Still, we all know how the directors' branch of Academy likes to throw arthouse curveballs now and then (in addition to Fernando Meirelles, think Mike Leigh and Pedro Almodovar), while I think a Best Adapted Screenplay nod looks increasingly likely given this year's sparse slate of contenders in that category. (The Hollywood Reporter agrees that the film's writing may represent its best shot.)
A screenplay nod would also directly acknowledge the courageous achievement of Roberto Saviano, the journalist who wrote the bestselling expose of the Camorra on which "Gomorrah" is based, co-wrote the film's screenplay — and for his pains, is consigned to living under constant guard following numerous death threats, and faces the possibility of exile from his home country.
An Oscar nomination would probably be scant compensation for Saviano's efforts, but from the Academy's perspective, it would make for a great story.